Rumson Homes for Sale
Search Rumson homes for sale. Whether you're a buyer or a seller, or both, call us – Realtors Bunny and Art Reiman. We've helped hundreds of other families find their new home and we can help you too.
Search Homes in Nearby Towns Custom Search
Call 732-616-6226 to see the homes for sale.
About Rumson Homes For Sale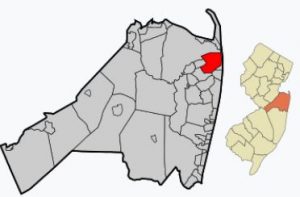 When searching for your new home in Rumson, you should be aware of a few things about this town.
Rumson is a Monmouth County New Jersey borough. The population in homes in Rumson, from the 2010 Census, was 7,122 people, and the 2,344 households had a median household income of $134,281.
It's been said that the land was purchased from the Native Americans for some rum. But those same Native Americans called it "Navarumsunk". I'll let decide which to believe.
Once, Rumson was considered a resort town for the wealthy people from New York who spent the summers there. Originally it was a summer colony for wealthy New York bankers and businessmen. Still, Rumson still has the reputation as a playground for wealthy people. But now rail service to New York is available at the Little Silver or Red Bank stations. This is on the New Jersey Transit North Jersey Coast Line. Nearby is the Sea Streak Ferry is in Atlantic Highlands. As a result, these transportation options allow commuters to live in this waterfront community year-round.
The Rumson Homes
Rumson homes are noted as sprawling 19th century estates. In fact, many of these estate homes are located along the shores of the Navesink and Shrewsbury Rivers. Combine these facts and these days Rumson is an upscale suburb. Home prices usually start well under $500,00. However, homes can quite often sell for well over $2 Million.
The town covers a little over seven square miles.
Transportation
Since rail service to New York is available on the New Jersey Transit North Jersey Coast Line, Rumson is an attractive destination. In fact, this can be accessed at the Little Silver or Red Bank stations, whichever is more convenient. And yet another option is the Sea Streak Ferry is nearby by in Atlantic Highlands.
Education
Rumson's School District provides educations for public school students. This is for children in Pre-Kindergarten through eighth grade from homes in Rumson. In fact, almost 1,000 students attend the two schools.
When students reach high school they will attend Rumson-Fair Haven Regional High School, which has an enrollment of over 900 students.
Students also have the option to attend one of the five magnet schools in the Monmouth County Vocational School District. These schools offer full time educations in Marine Sciences, Bio Technology, Allied Health, Communications and High Technology. Additional shared time programs offer many other curriculums. Some of the programs offered are Cosmetology and Nursing Assistant.
Are You Ready to Move?
When it's time to either buy or sell a home in Rumson, call Realtors Bunny and Art Reiman. From our office in Rumson, we can offer you the highest levels of professionalism and real estate expertise.
Looking for an Active Adult Community?
The Real Estate Market
In 2020,  168 homes changed ownership. Additionally, the average sale price was $1,632478.
Homes For Sale In Fair Haven
Recently Closed Homes in Rumson
During 2021, 154 single family homes were sold in Rumson. In addition, the average sale price was $1901704.
| MLS # | Status | Address | Price | Sold Date | Taxes | Days On Market | Complex/Subdivision | Garage | Apx Year Built | Apx SqFt | |
| --- | --- | --- | --- | --- | --- | --- | --- | --- | --- | --- | --- |
1
22217658
C
92 Washington St
$967,500
08/18/2022
14,352
8
None
Y
2002
2,372
2
22214348
C
14 Church St
$999,999
08/31/2022
9,567
7
None
Y
3
22219393
C
15 Conover Ln
$2,150,000
08/26/2022
23,333
27
None
Y
3,402
4
22211839
C
82 Rumson Rd
$2,375,000
08/01/2022
5
None
Y
1942
4,039
5
22211224
C
31 Oakes Rd
$2,804,850
08/30/2022
36,386
89
None
Y
6,644
6
22214283
C
44 Black Point Horseshoe
$3,400,000
08/12/2022
50,312
7
None
Y
7
22222259
C
11 Shrewsbury Dr
$3,400,000
08/31/2022
34,040
3
None
Y
5,292
8
22209234
C
24 Conover Ln
$4,637,500
08/15/2022
62,787
11
None
Y
2002
8,000
During the past 6 months, the median sale price was equal to about 2067000 Swedish krona. Currently, 17 homes are for sale with asking prices between $849000 and $6,500,000.