[vc_row][vc_column][vc_column_text]Search the homes for sale in Glen Arden, Howell Township. When it's time to move, let us help you.
Call us, Bunny and Art Reiman – Realtors.
Homes For Sale in Glen Arden, Howell
Glen Arden is a development of single family, detached homes in Howell. Construction began in 1978 in this family orientated community. Conveniently located west of Route 9 off of Aldrich Road, it offers easy access to public transportation and major roadways. A yearly homeowners association fee is assessed to cover common area maintenance.
The Homes For Sale in Glen Arden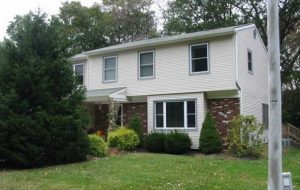 You'll find a wide range of homes styles in Glen Arden. These homes have 3,4 or 5 bedrooms and many have a basement. Originally, all homes had either a 1 or 2 car garage. Home sizes can range from ~ 1,500 square feet to almost 3,000 square feet of living space.
Typically, the homes for sale in Glen Arden sell from the mid $300,000s to the mid $400,000 range.
Financing
Since these are detached, single family homes, they are eligible for FHA and VA Financing.
Education
Students from Glen Arden will attend schools in the highly rated Howell school system. Upon reaching high school, students will attend one of the schools in the Freehold Regional High School District. Each of the six schools offers unique programs for talented and motivated students. A sampling of the courses offered are Law & Public Service
and Global Studies.
High school students may also elect to attend the Monmouth County Vocational School District. Five full time high schools offer programs in Allied Health and Science, High Technology, Communications, Bio Technology and Marine Science & Technology. Part time courses are also offered. Some of the courses are various automotive trades and
Patient Care/Medical Assisting.
Nursery schools and child care are nearby.
Recreation
In Glen Arden you'll find basketball and tennis courts. In addition, both Howell Township and Monmouth County offer an extensive park system
Ready to Buy or Sell?
To either sell or buy a home in Glen Arden, Howell Township, call us. Call Bunny and Art Reiman – Realtors. We've lived in the area since 1982. We've raised our family here and we now have three generations of our family living in Howell and Freehold. As a result, we're very familiar with the area. We've helped hundreds of families find their new homes in the area, and we can help you too!
Are you looking for Howell Township Active Adult Communities?[/vc_column_text][/vc_column][/vc_row]
Looking for other homes for sale in Howell?
The Real Estate Market
In 2020, 22 homes were sold with an average sale price of $365618.
Recently Closed Homes in Glen Arden
| MLS # | Status | Address | Price | Complex/Subdivision | Bedrooms | Total Baths | List Price | Sold Price | Sold Date | Days On Market | Garage | County | Minimum Age | Basement | |
| --- | --- | --- | --- | --- | --- | --- | --- | --- | --- | --- | --- | --- | --- | --- | --- |
1
22040990
C
16 Lampost Ct
$323,000
Glen Arden
3
2
329,000
323,000
01/25/2021
15
Y
Monmouth
Y
2
22041259
C
8 Deck Ct
$355,000
Glen Arden
3
2
345,000
355,000
04/08/2021
12
Y
Monmouth
N
3
22040814
C
33 Cannon Ball Dr
$400,000
Glen Arden
4
3
390,000
400,000
01/28/2021
16
Y
Monmouth
N
4
22040209
C
1 Cove Ct
$420,000
Glen Arden
3
2.1
390,000
420,000
02/12/2021
23
Y
Monmouth
Y
5
22038058
C
1 Nantucket Ct
$512,000
Glen Arden
5
3.1
499,000
512,000
03/01/2021
45
Y
Monmouth
Y
The median sale price in the past 3 months was $425000 ( about 812000 Czech koruna
). Mortgage rates remain at levels we haven't seen in many years. As of 4/13/21, you can find a mortgage rate for about 3.125%. In addition, here's today's random interesting country – Bali.