Search for a Townhouse For Sale In Oceanport NJ.
Condos in Oceanport 
Search Condos in Nearby Towns Custom Search
Call 732-598-7700 to see the Oceanport Condos For Sale
About Oceanport Condos For Sale

The condos in Oceanport are in one of four condo complexes. You can find condos for sale that have either two or three bedrooms. And all of the condos have a garage.  The condo complexes are Kimberly Woods, Bridgewaters, Harbor Pointe and Waters Edge. Some of the Townhouses For Sale In Oceanport are waterfront units, also some of the condos even include your own boat slip.
Oceanport's condos are in a great location because Oceanport is only two miles to the beautiful Jersey Shore oceanfront beaches. Also close are Pier Village in Long Branch and Red Bank. Additionally, Monmouth Park Racetrack is located in Oceanport and features thoroughbred horse racing.
Shopping is abundant along Route 36 and Route 35. A major mall, Eatontown Mall, is just minutes away.
The 2010 Census reported that the population of Oceanport was 5,832 people.
Transportation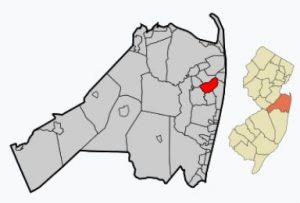 The train takes approximately one hour to New York, the New Jersey Transit train stations in Little Silver or Long Branch are close. And Atlantic City is only an hour away. From Oceanport it is only a few minutes drive to the Garden State Parkway Exit 105.
Education
Public school students will attend the Oceanport School District. In addition, students from Sea Bright attend these schools. Kindergarten through fourth grade students will attend Wolf Hill Elementary School. Middle school students in grades five through eight will attend  Maple Place Middle School. And when students reach high school those students will attend Shore Regional High School.
Additionally, there are private schools in the area.
Students entering high school they may also apply to one of the five full time high schools in the Monmouth County Vocational School District. Specialized courses are available in fields such as high technology, marine sciences, and biotechnology- among others. Also part time courses in the medical and science fields are available, among others.
Call 732-598-7700 to see the Oceanport Condos For Sale or Condos in Oceanport
Looking for an Active Adult Community?
Would you like to see what condos have recently sold for?
Townhouse For Sale In Oceanport
Search the MLS to find a Townhouse For Sale In Oceanport or a condo in Oceanport. Many of these luxury town homes offer waterfront views. In Oceanport you can find 2 bedroom townhouses or condos. In addition, there are 3 bedroom townhouses or condos. And there are even some 4 bedroom townhouses or condos, SOme of these homes include a boat slip.
And some Oceanport condos for sale are even water front homes. Search to find a Townhouse For Sale In Oceanport.