Poets Corner Freehold Homes For Sale
Poets Corner – Freehold Township
Search Condos in Nearby Towns Custom Search
More condos in Freehold Township
Call 732-598-7700 to see the Homes For Sale
About Poets Corner Freehold Homes For Sale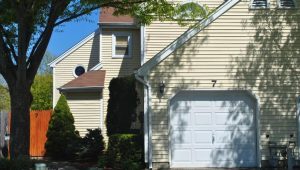 Poets Corner is a  townhouse community in Freehold Township, Monmouth County, NJ.  Easy access to transportation, shopping, dining and recreation is a result of it's location near Route 9, Route 18, Route 33 and Route 537. And the Jersey Shore is nearby.
The Homes
Poets Corner Freehold has 284 homes, which were built in 1984, The homes are all duplex style, in fact, each owner owns half of the building. All of the homes are 2 level townhouses. Each homes comes with either two or three bedrooms, 2.5 baths and a 1 car garage. Also, fireplaces were optional for the original owners. Four different models are in Poets Corner Freehold. And, some of the homes also have a den.
In 1993, an additional 80 units were built. Three new models were offered. Slightly larger than the original homes, they are similar in design
Poets Corner home sizes range from 1,349 square feet to 1,624 square feet of living space.
Financing
Qualified buyers can purchase with a low down payment. This can be as little as 3.5% of the purchase price as a down payment since Poets Corner is eligible for FHA financing,
The association is responsible for lawn care and garbage removal,however you'll need to shovel your driveway. Additionally, the homeowner is responsible for exterior maintenance. The pool, tennis courts and basketball courts are available for residents to use. And, there is an outdoor pool. You can fence in your backyard, and Poets Corner is one of the few condo communities where fenced yards are permitted. And, your pets are welcome in Poets Square Freehold.
Education
Children will attend J J Catena Elementary School and Eisenhower Middle School. When students enter high school they will attend the Freehold Regional High School District. Each school offers different specialized courses and  talented and motivated students may apply to attend any of these schools.  However, there is a competitive application process.
And when students enter high school they may also apply to one of the five high schools in the Monmouth County Vocational School District. Specialized courses are available in fields such as computer science, and biotechnology. Also courses in the medical and science fields are available, among others.
Call 732-598-7700 to see the Poets Corner Freehold Homes For Sale
Show me more condos for sale in Freehold.
Looking for an Active Adult Community?
Square footage as per Freehold Township tax records.