Bellemont in Marlboro / Morganville homes for sale
Bellemont
Marlboro/Morganville

Interested in other Marlboro / Morganville condos? 
Call 732-598-7700 to see the Bellmont Marlboro or Bellmont Morganville townhouses For Sale
About  Bellemont Townhouses For Sale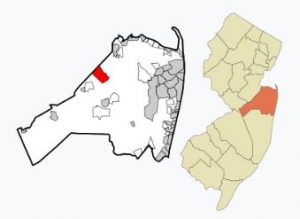 Enjoy luxurious living in Bellemont Marlboro or Bellemont Morganville. This is a community of townhouses and detached homes in Marlboro, NJ. And it's located in one of Monmouth County's most prestigious towns. Morganville is a section of Marlboro.
The homes in Bellemont Morganville come with either three or four bedrooms. The homes have two or three levels, 9′ ceilings or cathedral ceilings.
There are 5 different models in Bellemont –
The models are the Arlington, Alexandria, Brunswick, Belford & Carnegie. The Bedford and the Arlington are 3 level homes, while the others have 2 levels. In total, there are 170 homes in Bellemont, which were built between 1999 and 2001. In addition, your pets are welcome in Bellemont.
Transportation
Located off of Texas Rd., Bellemont is close to all major roadways. In addition, it's less than 1/2 hour from Staten Island, great malls and shopping centers. Additionally, local casual and fine dining complete the alluring package. Bus transportation, both on local routes and commuter buses to New York are nearby. Commuters can also ride the New Jersey Transit North Jersey Coast Line from the train station in Matawan.
Schools
Grade school aged children from Bellemont will attend the Robertsville Elementary School and the Marlboro Middle School. These are part of the Marlboro School District. When students enter high school students they will attend the Freehold Regional High School District. In addition, high school students may also elect to attend one of the magnet schools in the Freehold Regional High School District. 
SAT scores at all of the high schools consistently exceed state and national averages. As a result, more than 87 percent of the district's students pursue higher education.
When a student enters high school they may also apply to the Monmouth County Vocational School District. Specialized courses are available in fields such as computer science and biotechnology. Also courses in the medical and science fields are available, among others.
The monthly maintenance fee includes common area maintenance and exterior maintenance (townhouses only). Furthermore,  garbage and snow removal, tennis courts and pool. In addition, Bellemont Marlboro is a pet friendly community.
Call 732-598-7700 to see the Bellemont Morganville or Bellemont Marlboro homes For Sale
Looking for an Active Adult Community?