Search for the Bellemont in Marlboro / Morganville homes for sale. When you're ready to either buy or sell a home here, call Bunny and Art Reiman – Realtors. We can help
Bellemont at Marlboro

Interested in other Marlboro / Morganville condos?
Search the Bellmont Marlboro or Bellmont Morganville townhouses For Sale. Whether you're a buyer or a seller, or both, call us. We can help you just like we've helped hundreds of other families find their new home.
About Bellemont Townhouses For Sale
Enjoy luxurious living in Bellemont Marlboro or Bellemont Morganville. This is a community of townhouses and detached homes in Marlboro, NJ. And it's located in one of Monmouth County's most prestigious towns. Morganville is a section of Marlboro.
Bellemont has a homeowners association, therefore there's a monthly fee. The fee differs for single family homes and townhouses. The reason for this is that the fees cover exterior maintenance of the building in the townhouses, but not for the single family homes.
The Homes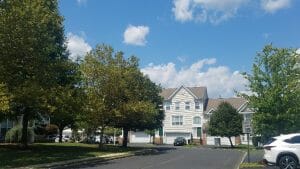 The homes in Bellemont Morganville come with either three or four bedrooms. These luxurious homes have either two or three levels, 9′ ceilings or cathedral ceilings.
There are 5 different models in Bellemont. The models are the Arlington, Alexandria, Brunswick, Belford & Carnegie. The Bedford and the Arlington are 3 level homes, while the others have 2 levels. In total, there are 170 homes in Bellemont, which were built between 1999 and 2001. In addition, your pets are welcome in Bellemont.
The Alexandria and the Brunswick models are detached single family homes, while the other homes are attached townhouses.
The monthly maintenance fee includes common area maintenance and exterior maintenance (townhouses only). Furthermore, garbage and snow removal, tennis courts and pool. In addition, Bellemont Marlboro is a pet friendly community.
Financing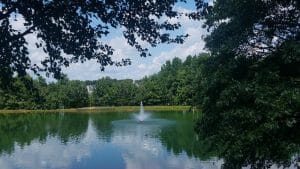 The homes in Bellemont Marlboro do not have approval for FHA Financing. However, there are many other options available to finance a home with a down payment of less than the normal 20%.
The Amenities
Included with the monthly homeowners fees are use of the pool, tennis courts and the playground.
Transportation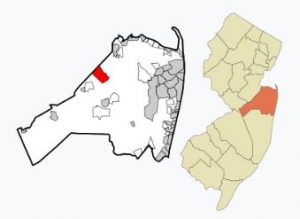 Located off of Texas Rd., Bellemont is close to all major roadways. In addition, it's less than 1/2 hour from Staten Island, great malls and shopping centers. Bus transportation, both on local routes and commuter buses to New York are nearby. In fact, many consider the bus stop on Route 9 to be within walking distance. Commuters can also ride the New Jersey Transit North Jersey Coast Line from the train station in Matawan.
Education
Grade school aged children from Bellemont will attend the Robertsville Elementary School and the Marlboro Middle School. These are part of the Marlboro School District. When students enter high school students they will attend the Freehold Regional High School District. In addition, high school students may also elect to attend one of the magnet schools in the Freehold Regional High School District. Each of the six high schools offer career training in fields such as Computer Science and Law & Public Service – to name a few.
SAT scores at all of the high schools consistently exceed state and national averages. As a result, more than 87 percent of the district's students pursue higher education.
When a students enter high school they may also apply to the Monmouth County Vocational School District. Five magnet schools offer specialized courses in fields such as High Technology, Communications and more. Also, shared time courses in Advanced Manufacturing and Commercial Art are available, among others.
Brookdale Community College's main campus in a short ride away in Lincroft. In addition, Brookdale also has a remote campus in Freehold.
If you have younger children, there are numerous day care and Pre Schools in the immediate area.
Recreation and Entertainment
Bellemont Marlboro is ideally located due to the fact that transportation can get you to everything easily. You can enjoy the concerts at PNC Art Center. Or take the train to New York for Broadway shows, professional sports and more. It's an easy drive to Six Flags Great Adventure in Jackson. Boating enthusiasts will find many marinas within a short drive. Harness racing is in Freehold at Freehold Raceway. Or, for something more leisurely, enjoy the parks in both Marlboro and the Monmouth County Park System. And you'll find there's no shortage of golf courses in Monmouth County. In addition, your dining choices are endless.
Ready to Move?
To see the Bellemont Morganville or Bellemont Marlboro homes For Sale, call Bunny and Art Reiman – Realtors. Let us help you find your new home.
Recently Sold Homes
| MLS # | Status | Address | Price | Sold Price | Sold Date | Taxes | Complex/Subdivision | Bedrooms | Total Baths | Days On Market | Elementary School | Middle School | High School | |
| --- | --- | --- | --- | --- | --- | --- | --- | --- | --- | --- | --- | --- | --- | --- |
1
22114990
C
216 Nathan Dr 2160
$533,000
533,000
07/06/2021
8,910
Bellemont@Marlb
3
2.2
10
2
22121760
C
197 Nathan Dr
$625,000
625,000
08/30/2021
9,387
Bellemont@Marlb
3
2.1
17
3
22123991
C
165 Nathan Dr
$560,000
560,000
09/03/2021
9,158
Bellemont@Marlb
3
2.1
5
Robertsville
Marlboro
Marlboro
4
22120527
C
162 Nathan Dr
$528,000
528,000
08/31/2021
9,258
Bellemont@Marlb
3
2.1
22
Mortgage Rates
Rates are still very low. as of 10/9/21 a 30 year conventional mortgage can be found for as low as 3.0%. Or, possibly even less.
In contrast, the mortgage rate in Poland is 4.5%.
currently there are no homes offered for sale here. The typical condo sold in the past 8 months, for approx 2270100 Mongolian tugrik.
search for homes for sale in Bellemont in Marlboro NJ. Also look for homes for sale in Bellemont in Morganville NJ. You can also find townhouses for sale in Bellemont. Search for three bedroom townhouse or four bedroom townhouse with a garage for sale. Also you'll find detached single family home for sale in Bellemont.
shopping is nearby on route 9. some may think it's within walking distance to commuter buses. others think it's a little to far for that since its over one mile.