Keyport Condos for sale
Search to find Keyport Condo and townhouses for sale in Keyport NJ. Then, call us – Bunny and Art Reiman – Realtors.
Call 732-598-7700 to see the Keyport Condos For Sale, condos for sale in Keyport.
About Keyport Condo For Sale
When looking for a condo for sale in Keyport or a townhouse for sale in Keyport  you'll find that there are seven condo complexes in Keyport. In fact, there are both single level condos as well as multi level townhouses for sale. The Keyport condos for sale can have one, two or three bedrooms. Some are waterfront homes, while others offer a water view. Also, some condos have a garage.
Home selling price of these condos and townhouses are typically in the range between $150,000 to over $399,000.
Because FHA financing is not approved in any of the Keyport condos, purchasing a home with an FHA loan may or may not possible. The FHA has made recent modifications to the FHA Financing guidelines. As a result, condos and townhouses which are not in FHA approved complexes may be approved on a case by case process which is called "spot approval". But qualified borrowers are able to get financing that requires a low down payment from other sources. Call me at 732-598-7700 to discuss.
About Keyport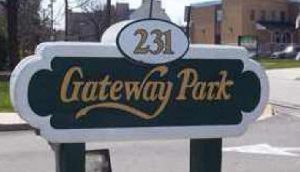 Keyport is a waterfront town located on the Raritan Bay. It features a large marina and a fishing pier. Keyport also has a quaint downtown shopping area with restaurants (we heartily recommend the Keyport Fishery) and antiquing. Views of the Raritan Bay, the New York City skyline and three major bridges are available from various sections of town.
Commuters will love living in Keyport because of the location. Keyport is located close to major transportation routes. In addition, New Jersey Transits North Jersey Coast Line is available at the train station in nearby Matawan.  You can also ride the high-speed ferry, SeaStreak,  to New York. The boro has 1.4 square miles.
Call 732-598-7700 to see the Keyport Condos For Sale
Education
Public School students will attend Keyport Public Schools. This school system provide education to students in prekindergarten through twelfth grade. The district has a student population of about 1,000 students.
When students enter high school they may also apply to one of the five high schools in the Monmouth County Vocational School District. Specialized courses are available in fields such as Allied Health & Science and High Technology. Also, shared time courses in various building trades and
Nursing Assistant are available, among others.
Nearby there are also a number of private schools in the area. Brookdale Community College is just a few miles away.
Transportation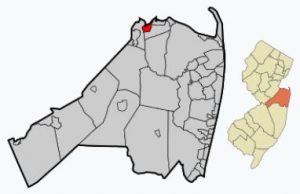 Local bus service is provided by New Jersey Transit, which offers the 817 route. Residents of Keyport can access the New Jersey Transit trains at the nearby train station in Matawan. As an option, the Sea Streak Ferry is also nearby. The closest exit on the Garden State Parkway is exit 117.
Ready to Move?
When it's time to either buy or sell a home, call us. Call Realtors Bunny and Art Reiman.
Looking for an Active Adult Community?
Recently Sold Keyport Condo
| MLS # | Status | Address | Price | Sold Date | Days On Market | Complex/Subdivision | Bedrooms | Total Baths | Garage | Taxes | Assn Fee | Fireplace | |
| --- | --- | --- | --- | --- | --- | --- | --- | --- | --- | --- | --- | --- | --- |
| MLS # | Status | Address | Price | Municipality | PropType | Baths | Beds | FBth | Built | # Car | Assn | DOM | Complex/Subdivision | Model | Apx SqFt | Sold Date | |
| --- | --- | --- | --- | --- | --- | --- | --- | --- | --- | --- | --- | --- | --- | --- | --- | --- | --- |
1
22130515
C
5 Gull Way
$309,000
Keyport
CN
1.1
3
1
1986
0
175
33
Sandpiper
11/03/2021
2
22127806
C
231 Atlantic St 22
$290,000
Keyport
CN
2
2
2
1989
0
277
7
Gateway Park
1,126
10/29/2021
3
22133199
C
231 Atlantic St 4
$255,000
Keyport
CN
2
2
2
1988
0
219
12
Gateway Park
11/23/2021
4
22121922
C
100 1st St 6
$335,000
Keyport
CN
2.1
3
2
1989
2
400
42
Sealoft
10/15/2021
More About Keyport Condo and townhouses For Sale
on 12/6/21, mortgage rates remain low at about 3.0%. But 2289 is also reasonable.
Keyport was long known for its oyster industry. In fact, Keyport was one of the world's largest suppliers of oysters until over fishing and pollution led to a collapse of the industry. This occurred in the early to mid 20th century. These days one of Keyport's claims to fame is that there are more bars per capita in Keyport than in any other New Jersey town.
A boardwalk is available which follows the bay. At the northern end is a marina with a large parking lot, This is also where the Keyport Fishery is located. From the boardwalk you can fish.