Hazlet Condos For Sale
Search the condos in Hazlet for sale. Then call Bunny and Art Reiman – Realtors
Call 732-598-7700 to see the Hazlet Condos For Sale
About Hazlet Condos For Sale
Hazlet has four condo complexes with a total of 282 homes. The older complexes are Dutch Village, Fieldcrest and Village Green. However, none of the units have a garage.
A new complex is being built, called Madison Park. When complete there will be 44 townhomes with either 2 or 3 bedrooms and a 1 car garage. Pricing starts in the mid $300,000s.
The Hazlet condos have either two or three bedrooms. Prices range from the low $100,000s to the upper $200,000s.
Hazlet is located in the northern section of Monmouth County.
Hazlet, Monmouth County, is part of the Bayshore Regional Strategic Plan. Nine municipalities are combining to make an effort to revitalize traditional downtown areas.
According to the 2010 Census, the population in Hazlet condos is a little more than 20,000 people. There are over 7,000 households with a household median income was $89,415.
Transportation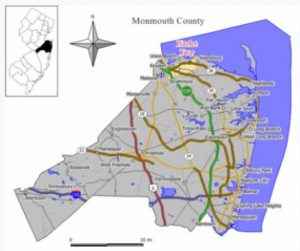 Commuters will love living here because of the location. People from Hazlet condos can use public transportation to the Jersey Shore, shopping, dining, New York City and points north and south.
In addition, Routes 35 & 36 pass through Hazlet, and the Garden State Parkway is close (Exit 117). There is a NJ Transit train station in Hazlet, in addition to bus transportation. Additionally, the Sea Streak Ferry is a short drive away.
Education
The Hazlet School System provides education for children in Kindergarten through eighth grades.  Hazlet has six elementary schools  (Kindergarten through sixth grade), and one middle school (grades seven and eight). When students enter high school they will attend Raritan High School.
In addition, there are numerous private schools are in the area. High school children may also attend schools in the Monmouth County Vocational School District. These schools provide full time education in Allied Health and Science, High Technology, Communications, Bio Technology and Marine Science & Technology. Part time courses are also available, in fields such as Automotive Technology and Electricity, as examples.
Ready to Move?
When it's time to either buy or sell a home, call us. Call Realtors Bunny and Art Reiman.
Looking for an Active Adult Community?
The Real Estate Market
During 2021, 26 condos were sold in Hazlet. Furthermore, the average sale price was $302427.
More About Hazlet Condos For Sale
Hazlet has two main roadways. And one of those roads is Route 35, which goes north and south. ROute 35 goes the entire length of Monmouth County. And indeed, along Route 35 you'll find plenty of condos for sale and townhouses for sale. On Route 35 you'll find shopping centers, and then more shopping centers followed by some restaurants and then more shopping centers. A few auto dealers are also located on this road. If you follow ROute 35 South, you'll pass through Middletown and continue into exciting Red Bank. Before the Garden State Parkway came into being, Route 35 was the primary route for people from New York and northern New Jersey to access the beaches at the Jersey Shore, such as Asbury Park, Belmar etc.
Call us to see the Hazlet condos for sale.
Even More About Hazlet Condos For Sale
The other main roadway is Route 36. This is an interesting road. On the northern end it begins at Route 35, very near exit 114 of the Garden State Parkway. It follows the coast line from Sandy Hook all the way south to Long Branch. At that point it heads inland to eventually connect with the Garden State Parkway exit 105. As a matter of fact, this road starts off going east, then south and finally west. Route 36 goes through all of the shore towns in upper Monmouth County. At times you'll have some great views of the atlantic Ocean, however, in some towns the view is blocked by a sea wall. You'll find some very good restaurants along the way.
Hazlet has an active youth sports program. My children, and now my grandchildren, competed against travel soccer teams for years. Also offered are little league baseball, basketball leagues and Pop Warner football. We always feel that if you keep your children involved with activities such as sports, they don't have time to get into trouble.