Matawan Condos For Sale
Search for condos for sale in Matawan. When you're ready to either buy or sell a home here, call Bunny and Art Reiman – Realtors. – 
Call 732-598-7700 to see the Condos For Sale in Matawan
About Matawan Condos
To find Matawan condos for sale you'll need to look in either The Preserve at Matawan, or in Sherwood Court.
The Preserve is the newer complex of the two. All homes have two bedrooms and two baths. These homes are in three story buildings, however, the buildings are not serviced by elevators. But the good news is that you'll get forced exercise if you live in the upper floors!
The condos in Sherwood Court have either one or two bedrooms.
The total area of Matawan is  2.403 square miles. As of the 2010 Census, Matawan's population was 8,810 people and the median household income was $68,375. The population of Matawan is more than 18,000.
Transportation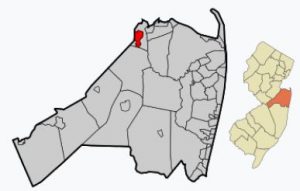 Matawan is located in the northern section of Monmouth County. The major roads passing through Matawan are Route 34, Route 35, Route 79 and the Garden State Parkway ( Exit 117). Additionally, New Jersey Transit has a train station in Matawan, making this an ideal location for NYC commuters.
Education
Children in Matawan condos from Sherwood Court will attend the Ravine Drive Elementary School and the Matawan Ave Middle School. And when students enter high school they will attend the Matawan Regional High School.
Students from Aberdeen also attend school in the Matawan- Aberdeen Regional School District.
There are private schools in the area, including St John Vianney in Holmdel. Yet another option for high school students is to attend the Monmouth County Vocational School District. Five full time high schools are in the district, each with a specialized course offering. Specialized courses are available in many fields including Marine Science & Technology and Allied Health & Science. Also shared time courses are offered in various automotive trades, Patient Care/Medical Assisting and more.
Ready to Move?
When it's time to either buy or sell a home, call us. Call Realtors Bunny and Art Reiman.
Looking for an Active Adult Community?
Recently Sold Condos
During 2021, 20 condos were sold in Matawan. Furthermore, the average sale price was $245875.
More about Matawan Condos For Sale 30 year mortgage rates , as of 7/2/22, are near 6.0%. You can find 2 bedroom condos in Matawan or 3 bedroom condos in matawan, The Preserve offers luxury condos. FInd condos for sale in matawan or condos for sale in monmouth county. Search the 2 bedroom condos for sale. Look for 07747 condo for sale. Search for matawan condo for sale. Find condo for sale near train NJ.There's a chance you can buy a condo for 6652000 Guyanese dollar.