Freehold Boro Condos For Sale
Search the  condos for sale in Freehold Boro to find your new home. Then call us at 732-598-7700 to see the Freehold Boro condos for sale.
About Freehold Boro Condos For Sale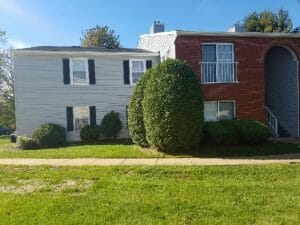 Freehold Boro has four condo complexes. Briarwood West has two bedroom units one one level. Further, Patriots Pointe and Kingsley Square have 2 or 3 bedroom homes, In addition, Parker House has smaller and lower priced homes.
Freehold Boro's population was 12,052, according to the 2010 Census. Of the over 4,200 Freehold Boro homes, most are single family homes. In fact, many of the homes have been converted into office space. Freehold Boro's median income, according to the 2010 Census,  was $52,000.
Transportation
New Jersey Transit provides bus service at the station in downtown Freehold. Additionally, trains to New York are available in Matawan, about 10 miles away.
Financing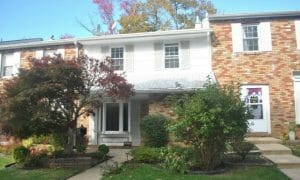 As of now, none of the condo complexes in Freehold Boro are approved for FHA Financing. However, there are other options available to provide low down payment financing
Education
Students in grades Kindergarten through eighth will attend one of the three public Schools.  St Rose School in Freehold Borough is a private school, also many other private schools are in the area.
When students begin high school they will attend the Freehold Regional High School District. There are six high schools in the Freehold Regional High School District. Children will attend the high school according to boundaries set by the district. Furthermore, most of the students will attend Freehold High School.
You'll find there are Specialized Learning Centers in each of the six high schools. Talented and highly motivated students are eligible to enroll, however there's a through competitive admission process. 
SAT scores at all of the high schools are high, indeed they consistently exceed both  state and national averages. As a result, a high percentage of the district's students continue their education beyond high school.
Additionally, students may attend one of the magnet high schools in the Monmouth County Vocational School District. These five full time schools offer educations in High Technology, communications, allied health, bio technology and marine sciences. Furthermore, shared time programs are available in fields such as Automotive and Diesel Technologies, medical fields, computer science, graphic arts and many other fields.
Speaking of higher education, Brookdale Community College's main campus is a short ride away in Lincroft. Also, Brookdale has a remote campus on Route 9 in Freehold. Other New Jersey colleges and universities offer classes at this location also.
Recreation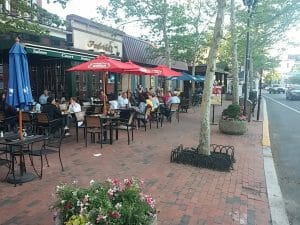 Downtown Freehold  has become a destination for evening entertainment, especially during the summer. Weekly free concerts are held on Thursday evenings at the Hall of Records. Just bring a lawn chair and enjoy music from local bands. In fact, just about every night of the week there's something going on. Downtown is filled with many fine restaurants to choose from. Or, go to Freehold Raceway to watch harness racing. Don't miss the Memorial Day Parade.
Numerous parks, both town and county run, are available. And this is central New Jersey, which means there is no shortage of golf courses.
Take the train to New York for Broadway shows. Or drive to Red Bank to see off-Broadway shows at either the Count Basie Theater or Twin Rivers Theater.
For hiking or bicycle riding, the Henry Hudson Trail begins in Freehold. And of course, the Jersey Shore is a short ride away. IF you can't find things to do in the area, you're just not trying!
Ready to Move to Freehold Boro?
Call Bunny and Art Reiman – Realtors – to see the Condos For Sale in Freehold Boro. Let us help you find your new home.
Looking for an Active Adult Community?
Condos In Freehold Township
Find a condo for sale or a freehold boro townhouse for sale. THe condo for sale in Freehold boro can be a 1 bedroom condo, a 2 bedroom condo or a 3 bedroom condo. FInd a 2 bedroom townhouse for sale in freehold boro. search for a 3 bedroom townhouse in freehold boro. Also a townhouse 07728 or a condo 07728. affordable condo is available in freehold. many condos for sale are here. However, you're welcome to try 8852366.
Also, today's randomly interesting city is Boulder CO.