Asbury Park Condos For Sale
Find townhouses and condos for sale in Asbury Park. Whether you're buying or selling a condos in Asbury Park, call us – Bunny and Art Reiman – Realtors.
Search Condos in Nearby TownsCustom Search
Call 732-598-7700 to see the condos for sale
About Asbury Park Condos For Sale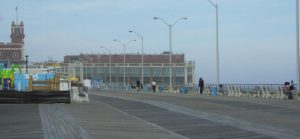 Asbury Park is a city located in Monmouth County. An exciting boardwalk runs along the beach. Known as one of the top beaches in New Jersey, in fact it was one of the first locations in NJ to have a boardwalk.
Asbury Park has a rich musical heritage, and still boasts an active nightlife. It is mostly centered around rock music, and as a result there many famous clubs and artists.
In addition, the beach was rated as the sixth best beach in New Jersey in 2008.
The Condos in Asbury Park
Asbury Park's condos for sale are not located in big complexes as in other areas. In fact, single mixed use buildings are where most condos are situated. Many of the condos are either waterfront homes or offer water views.
History
Asbury Park had it's first big growth spurt in the 1890's. Many of the beautiful homes with their Victorian Architecture are still in existence.  People came to this resort community via the trains from New York and Philadelphia. in fact, as many as 600,000 people each summer came to enjoy the weather, the beach and the Atlantic Ocean.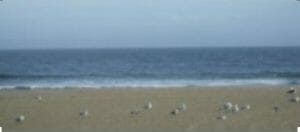 There is a major push to revitalized the downtown area. And the areas along the boardwalk are slated to soon become the next area to be reconstructed. Come and join in the fun!
Transportation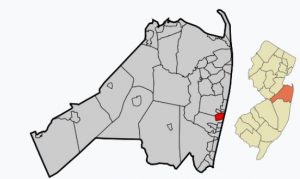 Commuters will love living in Asbury Park because New Jersey Transit has a train station in town.
Education
The school system is Asbury Park Public Schools. There are five schools in the district, with a student population of about 2,000 pupils. You'll also find many private schools in the area.
When students enter high school they may also apply to one of the five high schools in the Monmouth County Vocational School District. Specialized full time courses are available in fields such as Bio Technology and Marine Science & Technology among others. Also shared time courses in Automotive Technology and Electricity are available, among others.
Call 732-598-7700 to see the Condos For Sale
Looking for an Active Adult Community?
Recently Sold Homes in Asbury Park
During 2021, 135 condos were sold in Asbury Park. Furthermore, the average sale price was $621987.
| MLS # | Status | Address | Price | Sold Date | Taxes | Assn Fee | Complex/Subdivision | Bedrooms | Total Baths | Basement | Garage | |
| --- | --- | --- | --- | --- | --- | --- | --- | --- | --- | --- | --- | --- |
1
22205174
C
1101 N Ocean Ave 902
$3,200,000
06/08/2022
2,476.84
Asbury Ocean Club
3
3
N
Y
2
22012922
C
1101 Ocean Ave 1603
$1,980,000
06/14/2022
1,871
Asbury Ocean Club
2
2
N
Y
3
22206781
C
510 Deal Lake Dr 12G
$430,000
06/03/2022
5,481
540
Deal Lake Towers
1
1
N
N
4
22211408
C
1501 Ocean Ave 2310
$849,500
06/15/2022
860
North Beach
2
2
N
Y
5
22205746
C
1501 Ocean Ave 1403
$1,300,000
06/03/2022
11,987
1,075
North Beach
2
2
N
Y
6
22209279
C
400 Deal Lake Dr S1
$530,000
06/02/2022
8,925
762
Santander
3
2
N
N
7
22206591
C
400 Deal Lake Dr 2J
$420,000
06/30/2022
5,345
767.67
Santander
2
1
N
N
8
22205599
C
405 Monroe Ave 8B
$1,500,000
06/02/2022
13,204
370
South Grand
4
3.2
N
Y
9
22210249
C
510 Monroe Ave 201
$750,000
06/01/2022
9,412
720.7
The Blu
2
2
Y
N
10
22211320
C
510 Monroe Ave 502
$725,000
06/14/2022
9,316
643.64
The Blu
2
2
N
N
11
22202481
C
700 Mattison Ave 301
$610,000
06/07/2022
7,592
481.96
The Mattison
2
2
N
N