https://www.buysellmonmouth.com/condos-sale-briarheath-manalapan/Condos in Manalapan – Manalapan Condos For Sale
Call 732-598-7700 to see the Manalapan Condos For Sale.
About Manalapan Condos For Sale

The Manalapan Condos For Sale can be found in nine communities. These condos 07726 are Briarheath, Fairways at Battlegrounds, Knob Hill, Meadow Creek, Oak Knoll, Oak Ridge, Southfield Estates, Towne Pointe and Triangle Commons. These homes are available with two, three or four bedrooms. Some of the condos 07726 have garages and some have basements.
Shopping

Route 9 is the major shopping area, and Raceway Mall is minutes away, with over 200 stores to choose from. Also there are many shopping centers offering major retailers such as Target, Best Buy, Wegmans and more. The Route 9 shopping area extends north into Marlboro, and south into Howell. In addition, the popular warehouse clubs are nearby. This area also has many restaurants to choose from.
Transportation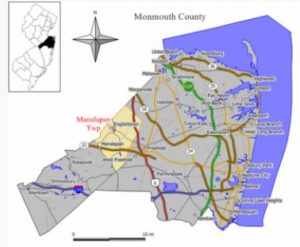 New Jersey Transit and Academy Lines provide bus service on Route 9. Commuters can either walk to the bus stop, or use one of the Park N Ride lots. Some of the condo communities in Manalapan have rush hour bus service within walking distance. Check the New Jersey Transit web site for details. In addition, the Matawan train station is nearby. You'll also find there is easy access to all major roadways.
Education
Elementary and middle school age children will attend Manalapan-Englishtown Regional Schools. All kindergartners will attend the Early Learning Center. There are four schools, Clark Mills, John I Dawes, Milford Brook and Taylor Mills for grades 1-3. Three more schools, Lafayette Mills, Pine Brook and Wemrock Brook serve children in grades 4-6. In addition, Middle school children, grades 7-8 attend Manalapan Englishtown Middle School.
When students enter high school they will attend the Freehold Regional High School District. In fact, there are six high schools in the Freehold Regional High School District. The schools are Manalapan, Freehold Township,  Freehold,  Colts Neck, Howell and Marlboro. Children from Manalapan condos will attend the high school according to boundaries set by the district. In fact, most children from condos 07726 in Manalapan will attend Manalapan High School.
There are specialized Learning Centers in each of the six high schools for students who are talented and highly motivated. For instance, a Manalapan High School magnet program is Law and Public Safety. Other programs can be Science & Engineering and Animal & Botanical Sciences – among others. In fact, any student from the region can enroll. Admission to these programs is a competitive process.
Specifically, SAT scores at all of the high schools consistently exceed state and national averages. Therefore, more than 87 percent of the district's students pursue higher education.
Also, students living in Manalapan condos are eligible to attend one of the full time magnet schools in the Monmouth County Vocational School District . Courses of study in these schools are Marine Sciences, Health and Science, High Technology, Bio Technology and Communications. Additionally, shared courses are available in many fields. Choose from Cosmetology, Carpentry and more.
There are numerous private schools in the area, as a result parents have many choices for educating their children.
Recreation
Monmouth County has numerous parks, both township owned and county owned. My favorite is the Manasquan Resorvoir in Howell. It features a 5 plus mile bicycle / hiking trail with some great views of the water. Or try the Henry Hudson Trail. In addition, there are many golf courses in the area, both public and private. If you love boating, there are many marinas nearby for your use. Six Flags Great Adventure is nearby in Jackson, or go to the race track at Freehold Raceway.
Many Monmouth County towns offer free concerts during the summer, or hop a train to New York for a Broadway show. In fact, if you can't find things to do, you're not looking very hard!
The Real Estate Market
Between 1/1, 2020 and 11/22/2020, 89 condos have sold in Manalapan. Also, the average sale price was $363409. As of 11/22/20, 8 condos are for sale in Manalapan.
Ready to Move?
Call Bunny and Art Reiman – Realtors – to see the Manalapan Condos For Sale, or condos for sale Manalapan.
Looking for an Active Adult Community?
Recently Sold Manalapan Condos
| MLS # | Status | Address | Price | Complex/Subdivision | Bedrooms | Total Baths | Sold Price | Sold Date | Days On Market | Garage | |
| --- | --- | --- | --- | --- | --- | --- | --- | --- | --- | --- | --- |
1
22031715
C
526 Saint Andrews Pl
$314,500
Knob Hill
2
2
314,500
11/12/2020
18
N
2
22029438
C
570 St Andrews Pl
$315,000
Knob Hill
2
2
315,000
11/06/2020
12
N
3
22030854
C
3 Waterville Rd
$450,000
Knob Hill
3
2.1
450,000
11/02/2020
31
Y
4
22025689
C
115 Shinnecock Dr
$450,000
Knob Hill
3
2.1
450,000
11/20/2020
55
Y
5
22036455
C
103 Deepwater Cir
$480,000
Meadow Creek
3
2.1
480,000
11/20/2020
8
Y
6
22033372
C
64 Chestnut Way
$310,000
Oak Knoll
2
2.1
310,000
11/17/2020
14
Y
7
22032926
C
382 Oak Knoll Dr 38-2
$375,000
Oak Knoll
3
2.1
375,000
11/19/2020
10
Y
8
22024684
C
37 Chestnut Way
$312,000
Oak Knoll
2
2.1
312,000
11/20/2020
16
Y
9
22026461
C
35 Hancock Ln
$380,000
Southfield Est
2
2.1
380,000
11/04/2020
13
Y
10
22033519
C
233 Paddington Ct
$349,900
Towne Pointe
3
2.1
349,900
11/02/2020
24
N
11
22029257
C
14 Center Dr
$355,000
Triangle Commons
3
2.1
355,000
11/17/2020
28
Y
on 11/22/20, a 30 year mortgage rate is about 2.75%.
search condos for sale in manalapan or townhouses for sale in manalapan. also look for condos 07726 or townouses 07726. you can search for 2 bedroom condos manalapan, 3 bedroom condos manalapan and 4 bedroom condos manalapan. If you want townhouses with garage inmanalapan and luxury condos manalapan, they're here. also luxury townhouses manalapan. search for townhouse for sale monmouth county or condo for sale monmouth county. Let Realtors, Bunny and Art Reiman help you find your new home