Oceanport Homes For Sale
Search Oceanport Homes For Sale. In order to either buy or sell, call Bunny and Art Reiman – Monmouth County Realtors.
Search Homes in Nearby Towns Custom Search
Call 732-598-7700 to see the homes for sale.
Looking for an Oceanport condo?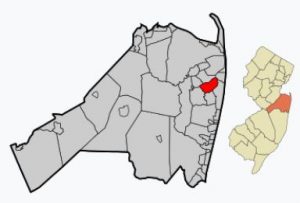 Oceanport Homes For Sale.
Located close to the beach and the Shrewsbury River, Oceanport is close to shopping and dining. The 2010 Census states that 5,832 people lived in homes in Oceanport. There were 2390 Oceanport homes. The median household income was $89,208. There are less than four square miles in Oceanport, also, one border of Oceanport is the Shrewsbury River.
The homes for sale have a starting price range in the starter home category. As expected, the river front homes sell for a lot more. In fact, some of these Oceanport homes sell for over $2 Million. In addition, you'll find that there are condos in the town
Oceanport is home to Monmouth Park, where you can enjoy an afternoon watching the races at a thoroughbred horse racing track. FIshing and boating are nearby, in addition to the many public golf courses in Monmouth County.
Transportation
Limited train service is available at the Monmouth Park station in Oceanport, which is on the North Jersey Coast Line. This is a seasonal service which runs from May through October. Indeed, in the off months, the Long Branch station is the closest. Bus service is also nearby. And it's a short ride to The Garden State Parkway and Route 35.
Education
School age children will attend the Oceanport School District. In addition, students from Sea Bright also attend these schools. Students in grades K-4 will attend Wolf Hill Elementary School while Middle school students grades 5-8 will attend Maple Place Middle School. When students enter high school, those students will attend Shore Regional High School.
There are private schools in the area. Students from Oceanport homes may also attend The Monmouth County Vocational School District. Specialized full time educations are available in fields such as Communications and Marine Sciences.  In addition, part time courses are also available in many fields, such as Nursing Assistant and Culinary Arts.
Call Realtors Bunny and Art Reiman today to see Oceanport homes for sale.
Looking for an Active Adult Community?
Recently Sold Homes in Oceanport
During 2022, 62 single family homes were sold in Oceanport. In addition, the average sale price was $845,449.