Interlaken Homes For Sale
 Find the Interlaken homes for sale. Then, call us. Call Realtors Bunny and Art Reiman. We can help.
Search Homes in Nearby Towns Custom Search
Call 732-616-6226 to see the homes in Interlaken.
About Interlaken Homes For Sale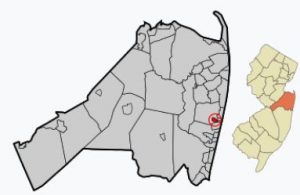 Interlaken is a borough which is located in Monmouth County, New Jersey. The 2010 United States Census reports that the borough's population was 820. The town is very small with only .383 square miles. Interlaken is one of the towns that borders on Deal Lake.
Interlaken is the only "dry" town in Monmouth County. Accordingly this means is that liquor sales are not permitted. The town is entirely residential and as a result there are no commercial establishments.
Beaches on the ocean are nearby to Interlaken homes, as is shopping and fine dining. Residents can enjoy boating, fishing, golf and much more in the immediate area. Visit the Count Basie Theater or the Twin Rivers Theater in Red Bank for plays and concerts. And Asbury Park has an exciting night life.
Transportation
Transportation is simple because New Jersey Transit provides rail service to New York via the North Jersey Coast Line. Train stations are nearby in Interlaken and Allenhurst.
Education
Interlaken does not have a school system of it's own. Instead, students from Interlaken in pre-kindergarten through eighth grade attend school in West Long Branch. When entering high school students will attend Shore Regional High School, in West Long Branch.
When students enter high school they may also apply to one of the five high schools in the Monmouth County Vocational School District. Specialized courses are available in fields such as High Technology and Communications – among others. Also courses in Advanced Manufacturing and the various construction fields and others are available on a part time basis.
There are also private schools in the area.
The Interlaken homes for sale usually begin  priced in the $400,000 range, however they can be  well over $1 million. Additionally, all Interlaken homes are single family, detached homes.
Call Bunny and Art Reiman – Realtors – today to see the homes for sale.
Recently Sold Interlaken Homes
During 2022, 6 homes were sold in Interlaken. Furthermore, the average sale price was $1,082,500.