Find the Highlands condos and townhouses for sale. To either buy or sell a condo or home in Highlands, call us. Call Bunny and Art Reiman – Realtors
Search Condos in Nearby Towns
Call 732-598-7700 to see the Highlands Condos For Sale
About Highlands Condos For Sale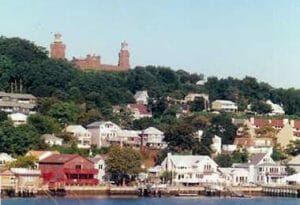 There are 18 condo / townhouse complexes in Highlands. Additionally, there are a few small single buildings with two or more condos. Furthermore, many of the Highlands condos for sale offer water views of the Atlantic Ocean, Sandy Hook and /or the river. In addition, a high rise, Eastpointe, offers ocean from from many of the homes. Many are within walking distance of the marina. Similarly, beaches and the ferry are also. Additionally, some even include a boat slip.
You'll find a very wide price range of available homes in Highlands. Condos for sale in Highlands can be purchased for prices in the low $100,000s. On the other end of the spectrum, townhouses have sold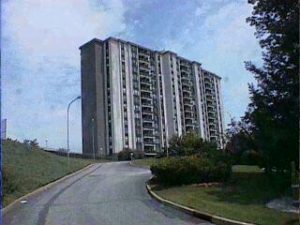 for more than $900,000. So, determine what your budget is before you start looking.
Highlands is a town in the northeastern section of Monmouth County. Many sections of the town are built on a high bluff that overlooks Sandy Hook and the Atlantic Ocean. Atop this bluff are the historic lighthouses, the Navesink Twin Lights. Also, there are marinas available in the harbor.
The 2010  Census results showed that there were 5,005 people, 2,623 households, and 1,159 families residing in the borough.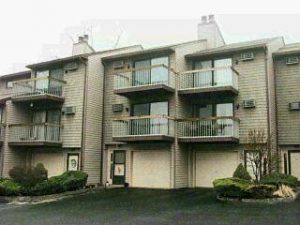 Highlands is one the nine towns that participate in the Bayshore Regional Strategic Plan. These towns in northern Monmouth County are making an effort to reinvigorate the area's economy. Their plan is to emphasize the traditional downtown areas and residential neighborhoods, along with the natural environment of the Raritan Bay. The coastline and the maritime history are also part of the plan.
Transportation
Commuters to New York City find that Highlands is a great place to live since Academy Bus provides transportation. Sea Streak also offers Ferry Service from it's terminal in Highlands.
Education
Students from  Highlands condos will attend the Highlands School District. The Highlands Elementary School services children in Kindergarten through sixth grade.  Students in grades seven through twelve will attend Henry Hudson Regional High School, which also serves children from neighboring Atlantic Highlands.
And, as another option, high school students from Highlands condos also have the option of attending one of the Monmouth County Vocational School District's magnet schools.
In the Monmouth County Vocational School District there are five full time high schools. Each school has a magnet program. The programs are Bio Technology, Communications, Allied Health, High Technology and Marine Sciences. In addition, the Monmouth County Vocational School District also offers shared time programs. Programs offered include, among others, Culinary Arts and Dental Science.
Also, there are numerous private schools in the area.
Ready to Move?
When it's time to either buy or sell a home, call us. Call Realtors Bunny and Art Reiman.
Looking for an Active Adult Community?
Recently Sold Condos
| LS # | Status | Address | Price | Complex/Subdivision | Bedrooms | Total Baths | List Price | Sold Price | Sold Date | Days On Market | Garage | County | Minimum Age | |
| --- | --- | --- | --- | --- | --- | --- | --- | --- | --- | --- | --- | --- | --- | --- |
1
22103715
C
A-4 Hilltop Ter
$190,000
Hilltop Terrace
1
1
179,900
190,000
03/30/2021
3
N
Monmouth
2
22103616
C
330 Shore Dr B1
$199,000
Bayview
1
1
199,000
199,000
03/30/2021
15
N
Monmouth
3
22044072
C
321 Shore Dr 4
$250,000
Ferry Landing
2
1
239,900
250,000
03/15/2021
25
N
Monmouth
4
22103235
C
324 Shore Dr A2
$257,000
Sandpiper
2
2
249,999
257,000
03/26/2021
8
N
Monmouth
5
22100471
C
255 Shore Dr 5
$313,500
Highland Shores
2
2.1
299,900
313,500
03/15/2021
12
Y
Monmouth
6
22100258
C
1 Scenic Dr 806
$325,000
Eastpointe
1
1
330,000
325,000
03/23/2021
20
Y
Monmouth
7
22040825
C
219 Marina Dr
$367,590
Baypointe
2
2.1
379,000
367,590
03/15/2021
22
Y
Monmouth
8
22035604
C
1 Scenic Dr 309
$450,000
Eastpointe
2
2
465,000
450,000
03/17/2021
82
Y
Monmouth
9
22043787
C
129 Marina Bay Ct
$490,000
Marina On The B
4
2.1
479,000
490,000
03/19/2021
26
Y
Monmouth
10
22101236
C
102 Marina Bay Ct
$585,000
Marina On The B
3
2.1
579,900
585,000
03/04/2021
20
Y
Monmouth
More about Highlands condos for sale and Highlands townhouses for sale. The Highlands condos for sale and townhouses for sale are all near the Atlantic OCean. Some offer ocean views, while others offer views of the historic Twin Lights. THese are lighthouse which are above the town at 200′ above sea level. Built in 1828 , these lights were used to provide safe navigation to generations of seafarers. At night, one tower had a fixed steady light while the other tower flashed. This allowed mariners to know which lighthouse they were seeing. It's safe to say that these lights saved the lives of many mariners. The two towers were constructed on either end of the lighthouse keepers quarters and storage rooms. It is now a park and is a great and interesting place to visit. When you search for a Highlands condos for sale and townhouses for sale you'll have a wide range of homes to chose from. In fact, a reasonable offer would be 8852300 Czech koruna.