You'll find there are a number of  Tinton Falls Condos for Sale.
Tinton Falls Condos For Sale
Search for Tinton Falls Condos For Sale
Search Condos in Nearby Towns Custom Search
Call 732-598-7700 to see the Tinton Falls Condos For Sale
About Tinton Falls Condos For Sale
You'll find number of  Tinton Falls Condos for Sale in complexes with townhouses and condos. The condos  have either one, two or three bedrooms. Some of the Tinton Falls condos have a loft, also there are some with a garage.
When searching for a condo for sale in Tinton Falls, the most popular communities to choose from are Society Hill, Park Place, Park Place II, Park Place III and South Pointe. In addition, other popular complexes are Fox Chase, Hyde Park, Rose Glen, Winding Brook, Lenape Woods, Spring Meadows and Park View at Tinton Falls. Additionally, there are other, smaller complexes in Tinton Falls.
Financing
Many of the Tinton Falls condos for sale are in complexes that are FHA Financing approved, as a result, you can purchase those homes with a low down payment. But there are other mortgage programs available to qualified buyers that will also allow you to purchase a home with a minimal down payment.
In addition, here are the Active Adult Communities in Tinton Falls.
Greenbriar Falls
The Enclave at Shark River
Regency at Trotters Pointe
The town has shopping and dining on Shrewsbury Ave and Route 35. The Monmouth County Library has a branch on Route 35.  There is a factory outlet center in Tinton Falls, which has 120 stores and a food court. Also, one of the largest solar farms in the state in Tinton Falls.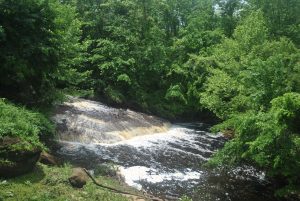 The 2010 Census say the population was 17,892 people, with 8,355 households in Tinton Falls, also the median household income in Tinton Falls was $78,894. Tinton Falls has an area of more than 15 square miles.
Education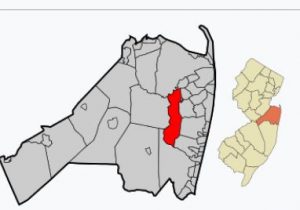 Students who live in Tinton Falls condos will attend the Tinton Falls School District which has three schools. When students enter high school they will attend Monmouth Regional High School.
Students entering high school can also attend the Monmouth County Vocational School District, which has five full time schools. The schools are:
Academy of Allied Health and Science
High Technology High School
Communications High School
Bio Technology High School
Marine Academy of Science & Technology
In addition, shared time courses are available in many fields. Some of the choices are Commercial Art and various medical fields.
There are numerous private schools in the area, as a result parents have many choices for educating their children.
Call Us
When you're ready to either buy or sell a home, call us. Call Realtors Bunny and Art Reiman.
Looking for an Active Adult Community?
Recently Closed Tinton Falls Condos
| MLS # | Status | Address | Price | Complex/Subdivision | Bedrooms | Total Baths | Sold Price | Sold Date | Days On Market | Garage | |
| --- | --- | --- | --- | --- | --- | --- | --- | --- | --- | --- | --- |
| | | | | | | | | | | | | |
| --- | --- | --- | --- | --- | --- | --- | --- | --- | --- | --- | --- | --- |
| 1 | | C | 5 Spur Ct | $112,454 | Fox Chase Ii | 2 | 1 | 112,454 | 06/18/2020 | 39 | N | |
| 2 | | C | 14 Sun Beau Ct | $185,000 | Society Hill | 3 | 1 | 185,000 | 06/16/2020 | 143 | N | |
| 3 | | C | 7 Rambling Meadow Ct | $240,000 | Spring Meadows | 2 | 2.1 | 240,000 | 06/11/2020 | 17 | Y | |
| 4 | | C | 23 Gait Ct | $240,000 | Fox Chase | 2 | 2 | 240,000 | 07/02/2020 | 5 | N | |
| 5 | | C | 14 Carol Ct | $257,000 | Winding Brook | 2 | 1.1 | 257,000 | 06/17/2020 | 28 | N | |
| 6 | | C | 60 Secretariat Ct | $264,900 | Society Hill | 2 | 2.1 | 264,900 | 06/18/2020 | 13 | N | |
| 7 | | C | 9 Helene Ct | $277,000 | Winding Brook | 2 | 1.1 | 277,000 | 06/29/2020 | 14 | Y | |
| 8 | | C | 65 Madison Ct | $285,000 | Park Place Ii | 2 | 2.1 | 285,000 | 06/30/2020 | 22 | N | |
| 9 | | C | 9 S Pointe Cir | $308,000 | South Pointe | 3 | 2.1 | 308,000 | 06/29/2020 | 21 | Y | |
| 10 | | C | 40 Des Moines Ct | $319,000 | Park Place Ii | 2 | 2 | 319,000 | 06/26/2020 | 7 | N | |
| 11 | | C | 2 Shire Pl | $320,000 | Fox Chase Ii | 3 | 2.1 | 320,000 | 06/18/2020 | 170 | Y | |
| 12 | | C | 12 Secretariat Ct | $325,000 | Society Hill | 3 | 2.1 | 325,000 | 06/10/2020 | 6 | N | |
| 13 | | C | 6 Saint Paul Ct | $335,000 | Park Place Ii | 3 | 3.1 | 335,000 | 06/01/2020 | 16 | N | |
| 14 | | C | 7 Stallion Ct | $341,880 | Fox Chase Ii | 3 | 2.1 | 341,880 | 06/22/2020 | 14 | Y | |
| 15 | | C | 11 Topeka Ct | $300,000 | Park Place Iii | 3 | 3.1 | 300,000 | 06/01/2020 | 40 | N | |