Search for Monmouth Beach condos or high rises for sale. 
High Rises – Condos Monmouth Beach
Call 732-598-7700 to see the Monmouth Beach Condos For Sale
About Monmouth Beach Condos For Sale and Monmouth Beach High Rises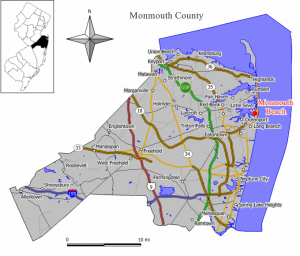 Most of the Monmouth Beach Condos For Sale are in one of the Monmouth Beach high rises. In fact, there are three Monmouth Beach high rises. The Admiralty and The Shores are ocean front high rises. However, the Channel Club Tower is located on the Shrewsbury River.
The Monmouth Beach High Rises have one, two or three bedroom homes. The Channel Club Tower is 14 stories high, The Shores is 12 stories high and The Admiralty has 14 stories. All of the Monmouth Beach High Rises offer 24 hour security and concierge services.
One of the condo complexes to look at to find Monmouth Beach condos is Wharfside Manor where the condos are either one or two bedroom units. Some of these condos are waterfront while others offer a water view of the Shrewsbury River. The other condos Monmouth Beach are Monmouth Commons and Sands Point.
Boating enthusiast appreciate Monmouth Beach because you can buy a condo, townhouse or high rise, and some of these homes have boat slips available.
Schools
Students in grades kindergarten through eighth will attend Monmouth Beach School. When a student begins high school they will attend Shore Regional High School. Furthermore, students from Sea Bright, Oceanport and West Long Branch also attend.
And when students enter high school they may also apply to one of the five high schools in the Monmouth County Vocational School District. Specialized courses are available in fields such as computer science, and biotechnology. Also courses in the medical and science fields are available, among others.
Call 732-598-7700 to see the Condos For Sale in Monmouth Beach or Monmouth Beach High Rises
Looking for an Active Adult Community?
Would you like to see what condos have recently sold for?