Search for Monmouth Beach condos or a Monmouth Beach high rise for sale to find your new home today!
Monmouth Beach NJ
Call 732-598-7700 to see the Monmouth Beach Condos For Sale
About Monmouth Beach Condos For Sale and Monmouth Beach High Rises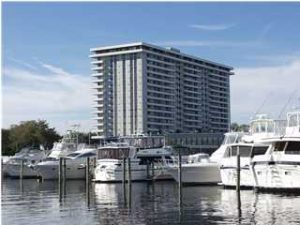 Most of the Monmouth Beach Condos For Sale are in one of the Monmouth Beach high rises. In fact, there are three Monmouth Beach high rises. The Admiralty and The Shores are ocean front high rises. However, the Channel Club Tower is located on the Shrewsbury River.
The Monmouth Beach High Rises have one, two or three bedroom homes. The Channel Club Tower is 14 stories high, The Shores is 12 stories high and The Admiralty has 14 stories. All of the Monmouth Beach High Rises offer 24 hour security and concierge services.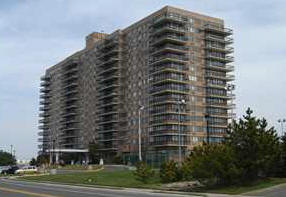 One of the condo complexes to look at to find Monmouth Beach condos is Wharfside Manor where the condos are either one or two bedroom units. Some of these condos are waterfront while others offer a water view of the Shrewsbury River. The other condos Monmouth Beach are Monmouth Commons and Sands Point.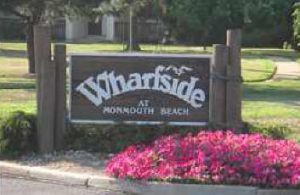 Boating enthusiast appreciate Monmouth Beach because you can buy a condo, townhouse or high rise, and some of these homes have boat slips available.
Education
Students in grades kindergarten through eighth will attend Monmouth Beach School. When a student begins high school they will attend Shore Regional High School. Furthermore, students from Sea Bright, Oceanport and West Long Branch also attend.
And when students enter high school they may also apply to one of the five full time high schools in the Monmouth County Vocational School District. The five magnet schools offer specialized courses in the fields of communications, marine sciences, high technology, health and biotechnology. Also, shared time courses in Electricity and Allied Health
are offered, among others.
Many private schools are in the area, The Ranney School, Christian Brothers Academy, Red Bank Catholic and just a few. The wide choice of schools makes it possibly to select the education that is right for your child.
Transportation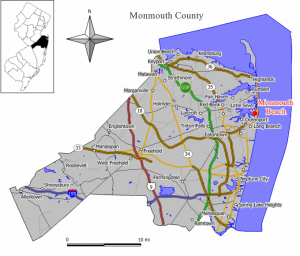 Commuters to New York will love living in a Monmouth Each hi rise because the train to New York is minutes away in Long Branch. In addition bus service is nearby and there is easy access to all major roadways. Or, if you prefer, you can catch the Sea Streak Ferry in Highlands.
Are you Ready to either Buy or Sell a Home?
If you're ready to see the Condos For Sale in Monmouth Beach or Monmouth Beach High Rises, or to sell a home, call us. Call Bunny and Art Reiman – Realtors, like hundreds of other families have done. We've helped them and we can help you too.
Are you looking for an Active Adult Community?
Recently Sold Monmouth Beach Condos
| MLS # | Status | Address | Price | Complex/Subdivision | Bedrooms | Total Baths | Sold Price | Sold Date | Days On Market | Garage | |
| --- | --- | --- | --- | --- | --- | --- | --- | --- | --- | --- | --- |
1
22029914
C
1 Channel Dr 1414
$729,000
Channel Clb Twr
2
2
729,000
10/01/2020
10
Y
2
22020611
C
1 Channel Dr 1711&12
$1,205,000
Channel Clb Twr
3
3
1,205,000
10/15/2020
85
Y
3
22027885
C
1 Channel Dr 1710
$512,500
Channel Clb Twr
1
1.1
512,500
10/26/2020
43
Y
4
22018724
C
1 Channel Dr 1001
$495,000
Channel Clb Twr
1
1.1
495,000
10/01/2020
77
Y
5
22029215
C
55 Ocean Ave 14C
$750,000
The Admiralty
2
2
750,000
10/28/2020
16
Y
6
22031184
C
12 Wharfside Dr
$272,500
Wharfside Manor
1
1
272,500
10/16/2020
5
N
Monmouth Beach condos for sale
a 30 year mortgage, as of 101/1/20 can be found around 2.75%. Search for the Monmouth Beach condos for sale. FInd a luxury condo today. SOme homes are seaside condos. Many are waterfront condos while others offer a water view.
Monmouth Beach Hi Rise For Sale
In Monmouth Beach there are three high rise buildings which offer luxury condos with water views. SOme homes are waterfront. Search these beachfront condos to find you new home. Buy a home in a Monmouth Beach Hi Rise For Sale.
The Shores Monmouth Beach NJ
the shores monmouth beach nj is a high rise building. Find homes for sale in shores condominium at monmouth. It's located at 45 ocean ave monmouth beach nj. Find the 45 ocean ave monmouth beach nj for sale. The homes in this waterfront hi rise condo for sale monmouth beach can be found here. You'll love living in this Monmouth Beach High Rise For Sale.
The Admiralty Monmouth Beach NJ
You'll soon learn that the Admiralty Monmouth Beach NJ is a high rise building. THe Admiralty is a waterfront building and offers direct access to the beach on the Atlantic Ocean. Many of these luxury condos offer water views from this seashore condo. You can find a 1 bedroom condo here. Also you can find a 2 bedroom condo in The Admiralty. And sometimes you can find a 3 bedroom condo here. Water views can be the Atlantic Ocean. However, some of the Monmouth Beach condos offer water views of the Shrewsbury River. Enjoy living in the Monmouth Beach High Rise For Sale.
Channel Club Tower Monmouth Beach NJ
Search for your new home is a Monmouth Beach High Rise For Sale. THe Channel Club Tower offers water views of the Shrewsbury River. These luxury condos offer the finest amenities. Here you will find 1 bedroom condos in addition to 2 bedroom condos. Search for channel club towers condos for sale monmouth beach nj. The address of these high rise for sale is 1 channel drive monmouth beach nj.