Farmingdale Homes For Sale
Search Farmingdale homes for sale and homes in Farmingdale. Let Realtors Bunny and Art Reiman help you find your new home today!
Call 732-598-7700 to see homes in Farmingdale.
About Farmingdale Homes For Sale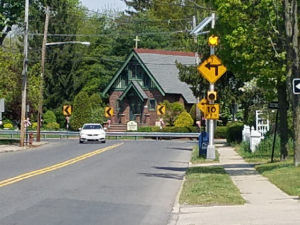 The quaint little town of Farmingdale is located in Monmouth County NJ. Since it's such a small town here aren't usually many Farmingdale homes for sale. Prices range from starter homes around $200,000, however, larger, newer homes can sell for over $700,000. Originally a farming village, Farmingdale has some older homes, some as old as 150 years old. Even so, it's not uncommon to find multiple generations of a family residing in Farmingdale.
In Farmingdale, there is a small downtown area with shopping and dining.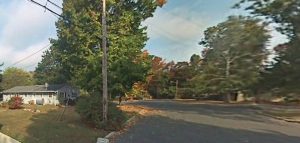 As with many small towns, Farmingdale has entered into shared services agreements with a nearby, larger town, to provide police services.
Education
Farmingdale has one school in town, as a result it educates children from pre-kindergarten to eighth grade. When students enter high school those students from Farmingdale will attend Howell High School. This school is part of the Freehold Regional High School District. The Freehold Regional High School District consists of six high schools. Children will attend the high school according to boundaries set by the district.
Each high schools has specialized Learning Centers for talented and highly motivated students. Any student from the region is eligible to enroll. However, there is a competitive admission process. Some of the programs at the Specialized Learning Centers are Computer Science and Law & Public Service – among others.
SAT scores at all of the high schools consistently exceed state and national averages. As a result, more than 87 percent of the district's students pursue higher education.
Optionally, when students enter high school they may also apply to one of the five magnet high schools in the Monmouth County Vocational School District. Specialized courses are available at these schools, in fields such as Allied Health & Science, High Technology and others. Also, shared time courses are available, as examples, Electricity and Allied Health.
In addition, there are numerous private schools in the Farmingdale area, therefore parents have many choices for educating their children.
Ready to Move?
When you're ready to make a move and either buy or sell a home, call Bunny and Art Reiman – Realtors.
Looking for an Active Adult Community?
Search Farmingdale homes for sale and homes in Farmingdale. Find your new home today!
Recently Sold Homes
During 2022, 6 single family homes were sold in Farmingdale. In addition, the average sale price was $558,750.
In order to proceed, you may need to enter HOMES FOR SALE FARMINGDALE.
In the past 6 months, the median sale price was $539000. ALso, this is roughly equal to 2908144Serbian dinar.