West Long Branch Homes
Find West Long Branch Homes For Sale. Then, when you're ready, call us – Bunny and Art Reiman – Realtors in Monmouth County.
Search Homes in Nearby Towns Custom Search
Call 732-598-7700 to see the West Long Branch homes for sale
About West Long Branch Homes For Sale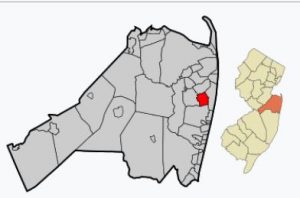 Homes in West Long Branch could be older starter homes or newer, large homes. They could also be  100 year old lavish estates. The price ranges go from the $100,000s to over $2 Million. In fact, you can find whatever style of home you are looking for.
As per the 2010 Census, there were 8,097 people and 2,384 households in Wall. The median household income was $96,369. West Long Branch covers 2,894 square miles.
Located near the Atlantic Ocean, and close to rail service and major highways, Wall offers many options to commuters. Eatontown Mall and other shopping venues are near. Restaurants abound in the area, and exciting Pier Village is a short distance away. Nearby, you can enjoy fishing and boating, plus Monmouth County has numerous public golf courses.
Education
West Long Branch Public Schools provide education for students in pre-kindergarten through eighth grade. Students from Interlaken also attend the district. When students reach ninth through twelfth grades they attend Shore Regional High School, which is a regional high school located in West Long Branch. Additionally, students from Oceanport, Sea Bright and Monmouth Beach attend Shore Regional.
In addition, when a student enters high school they may also apply to one of the five high schools in the Monmouth County Vocational School District. Specialized courses are available in fields such as computer science, and biotechnology. Also courses in the building and automotive trades, and the medical and science fields are available, among others.
There are also private schools in the area. As a result, there are many choices available to students.
And, West Long Branch is also the home of Monmouth University.
Call us today to see West Long Branch homes for sale. Call Bunny and Art Reiman – Realtors.
Are you looking for an adult community home?
Recently Closed Homes in West Long Branch
During 2022, 66 single family homes were sold in West Long Branch. In addition, the average sale price was $964,909.