Colts Neck Homes For Sale
Find Colts Neck homes for sale, Colts Neck estate homes or homes in Colts Neck. When it's time to move, let us help you. Call us, Bunny and Art Reiman – Realtors. Whether you're a buyer or a seller, or both, we can help you just like we've helped hundreds of other families find their new home
\Search Homes in Nearby TownsCustom Search
Call 732-616-6226  to see the homes in Colts Neck
About Colts Neck Homes For Sale

What is now Colts Neck Township began as Atlantic Township in 1847, and the name was changed to Colts Neck Township in 1962. This rural community was formed from portions of Freehold Township, Middletown and Shrewsbury. Colts Neck was recently ranked as New Jersey's 16th wealthiest municipality. Strict zoning ordinances in the town has kept out urban development and chain stores.
Originally a farming community, Colts Neck has long been known for its large number of equestrian farms.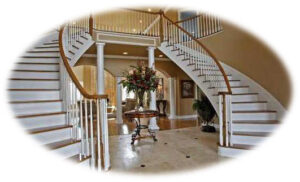 In recent years, much of the town's farm land has been developed with large homes in Colts Neck and sprawling estate homes.
Typically, home prices begin in the $400,000s, however they can also go to $5 Million or more.
Demographics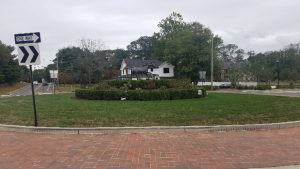 Data from the 2020 Census reports a population of 9,957 people and 3,412 households. Furthermore, the median household income was $176,591, while the per capita income was $80,076.
Education
Students will attend the Colts Neck School District which has Pre-Kindergarten through 8th grade in three schools.
When students reach high school children will attend the Freehold Regional High School District, which consists of  six high schools. The schools are  Manalapan, Freehold Township, Colts Neck, Freehold,  Howell and Marlboro. Children  attend the high school according to boundaries set by the district. Therefore, most children in Colts Neck will attend Colts Neck High School.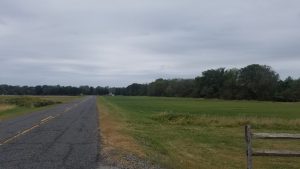 Specialized Learning Centers are in each of the six high schools for students who are talented and highly motivated.  As a result, any student from the region is eligible to enroll through a competitive admission process. In fact, Colts Neck High offers courses in law and public service,  and Navy Junior ROTC, a character and a leadership development academy. Offerings at the other high schools include Science & Engineering, Animal & Botanical Sciences and more.
SAT scores at all of the high schools consistently exceed state and national averages. As a result, more than 87 percent of the district's students pursue higher education.
Another option for students is one of the five high schools in the Monmouth County Vocational School District. Some of the full time educations these  schools provide are Communications and Bio Technology. Shared time educations are also offered, in fields such as Advanced Manufacturing and Commercial Art.
In addition, many Colts Neck students attend private schools.  Numerous private schools are in the area, for example. Ranney School, Christian Brothers Academy, Peddie School, Red Bank Catholic among others.
Entertainment
Live music is at the Freehold Raceway Mall Summer Concert Series, in addition to the weekly free concerts in Freehold Boro. Also concerts are at iPlay America, an indoor Theme Park. Also, in Red Bank you can visit the Count Basie Theater for concerts and shows, or plays at the Two River Theater.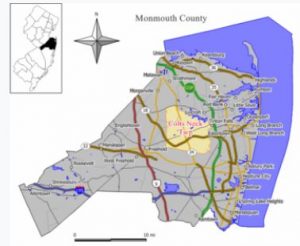 Colts Neck has numerous parks and nearby, the Manasquan Reservoir is in Howell, offering fishing, hiking trails, bicycling and more. Don't miss the 4th of July fireworks display, or go to Freehold Raceway which feature live harness racing for trotters and pacers. New York City is less than 2 hours away by car. However, you can also take a bus or catch a train from Matawan. If you prefer, Atlantic City is less than 2 hours drive.
Colts Neck has multiple private golf courses and there are many public courses in Monmouth County.
Ready to look at Colts Neck Homes?
Call Bunny and Art Reiman – Realtors – to see the available homes for sale in Colts Neck.
Recently Sold Homes in Colts Neck
During 2022, 119 single family homes were sold in Colts Neck. Furthermore, the average sale price was $1,313,163.
| MLS # | Status | Address | Price | Complex/Subdivision | Sold Date | Days On Market | Taxes | Assn Fee | Bedrooms | Total Baths | Garage | Apx Year Built | |
| --- | --- | --- | --- | --- | --- | --- | --- | --- | --- | --- | --- | --- | --- |
1
22230361
C
184 Heyers Mill Rd
$850,000
None
01/03/2023
48
10,993
4
3
Y
1967
2
22235805
C
6 Shawnee Ct
$1,317,000
None
01/23/2023
22
19,974
5
4.1
Y
1993
3
22229438
C
867 Route 34
$1,800,000
None
01/30/2023
7
4
3.1
N
1700
4
22233610
C
1 Affirmed Ct
$2,125,000
None
01/27/2023
15
9,198
4
4.1
Y
5
22226594
C
20 Downing Hill Ln
$2,200,000
Downing Hill
01/25/2023
106
16,124
6
5.1
Y
1981
6
22229967
C
21 Hominy Hill Rd
$3,250,000
None
01/09/2023
50
9
9.4
Y
2005
More Info
Although mortgage rates are still rising, on 11/2/22, national average rates are about 7.565%. Also, 21 homes are for sale starting at $500000.
The median sale price of a Colts Neck home in the past 6 months is $42250000, or 1681000 Saudi Arabian riyal. By entering BUY SELL COLTS NECK HOMES you can proceed.
Monaco