Search for a Condo or Townhouse For Sale In Red Bank. In order to either buy or sell a home in Red Bank, call Bunny and Art Reiman – Realtors.
Search Condos in Nearby TownsCall 732-598-7700 to see the Red Bank Condos For Sale
About Red Bank Condos For Sale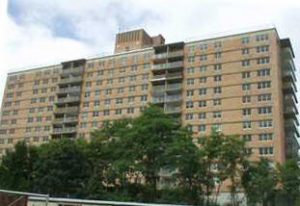 Red Bank's Condos For Sale are of a mixed style. You have upscale riverfront housing at The Bluffs. Yet other condos are in a high rise, Riverview Towers. And the condos in Red Bank at Mara Vista, Union Street Village and Corinthian Cove are upscale, but more traditional townhouse styles. These homes all of offer views of the Navesink River. Also, you can find condos with one, two or three bedrooms.
Private docks are available at some of these condos. At times, the Navesink River freezes over. Quite often you can see ice boats on the frozen river when that happens.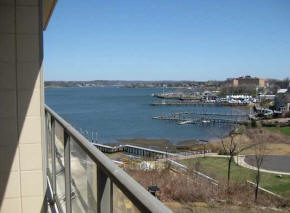 At the Red Bank condos for sale, you will enjoy peace and quiet in this professional waterfront neighborhood, in the quaint town of Red Bank. It's a perfect location, because it's convenient and within walking distance to trendy restaurants, shops, theaters and Riverview Medical Center. In addition, New Jersey Transit's North Jersey Coast Line stops at the Red Bank station.
Education
Students who live in Red Bank will attend the Red Bank Borough Public Schools. These schools educate students in Kindergarten through eighth grade. When children enter Pre-Kindergarten through fourth grade they will attend Red Bank Primary School.  Red Bank Middle School educates children from fourth through eighth grades. When students enter high school those students will attend Red Bank Regional High School. Students from the boroughs of Little Silver, Red Bank, Shrewsbury and Interlaken also attend Red Bank Regional High School.
Among other Red Bank schools are Red Bank Catholic High School,  St. James Elementary School and Red Bank Charter School. Also, there are many other private schools in the immediate area.
Students entering  high school may also apply to one of the five high schools in the Monmouth County Vocational School District. Specialized courses are available in fields such as Communications, Bio Technology and more. Also, part time courses in Commercial Art and various building trades are available, among others.
Transportation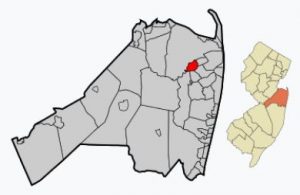 Resident of Red Bank condos who commute to New York love Red Bank. Why? Because New Jersey Transit has a rail station in town to transport commuters to New York. However, if you prefer to take the bus, that is available as well. Additionally, Red Bank offers easy access to major roadways, including the Garden State Parkway at exit 109.
Call Us
to see the Condos For Sale. Call Realtors Bunny and Art Reiman. Bunny grew up in Middletown and went to school in Red Bank ( Red Bank Catholic Class of '72). She also ran a business in Red Bank for many years. As a result, she knows the town well and can help you.
Looking for an Active Adult Community?
Recently Sold Condos
During 2021, 91 condos were sold in . Furthermore, the average sale price was $374831.
Mortgage rates on 7/24/21 are around 3.0%. An offer was recently put forth for 1422000 hutanese ngultrum.