Search condos for sale in Eatontown, NJ
Eatontown Condos For Sale
Search Condos in Nearby Towns Custom Search
Call 732-598-7700 to see the Eatontown Condos For Sale
About Eatontown Condos For Sale
Some of the Eatontown condos for sale are actually co-ops. When you purchase a co-op you don't purchase a home. Specifically, you purchase shares in the corporation that owns the complex. Usually, but not always, co-op purchases must be cash since the corporation has a mortgage on the complex. In fact, most of the lower priced condos in Eatontown are co-ops.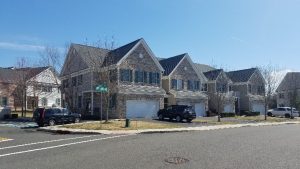 The remainder of the Eatontown condos for sale are the typical style of condos and townhouses. There are six condo complexes in Eatontown. Prices for the newer, larger units can run top almost $500,000
Eatontown is home to a regional mall, Eatontown Mall. It's a large and it has a large variety of stores and restaurants. Also, restaurants and shopping line both sides of Routes 35 & 36.
Transportation
Routes 35 and 36 meet in the center of Eatontown. The Garden State Parkway and Route 18 are also nearby. The Atlantic Ocean is a short drive away. Train service is available, the nearest station is in Long Branch.
An industrial park in Eatontown has manufacturing facilities, warehousing and. general office space. In fact, a large part of Eatontown's tax revenue comes from properties in this location.
The 2010 Census says the population of Eatontown was 12,709, with 5,319 households. In addition, the median household income was reported to be $53,833.
Education
The Eatontown School District educates children in grades Kindergarten through eight. There are three elementary schools and one middle school. When students enter high school they will attend Monmouth Regional High School. In addition, students from other nearby towns will attend Monmouth Regional.
When students enter high school they may also apply to one of the five high schools in the Monmouth County Vocational School District. Specialized courses are available in the schools of Allied Health and Science, High Technology, Communications, Bio Technology and Marine Science & Technology.  Also shared time courses in the Advanced Manufacturing and Commercial Art are available, among others.
Call 732-598-7700 to see the Eatontown Condos For Sale
Looking for an Active Adult Community?
Recently Closed Condos
No condos / town houses were sold during December 2019.
FInd condo for sale eatontown or townhouse for sale eatontown here. also search for affordable condo eatontown and affordable condo monmouth county.