Search for Middletown homes for sale. Call us, Bunny and Art Reiman – Realtors. Whether you're a buyer or a seller, or both, we can help you just like we've helped hundreds of other families find their new home.
Middletown Homes For Sale
Here are the Middletown homes for sale priced over $650000
These Middletown homes are priced $400,000 to $650,000
Here are the Middletown homes priced under $400,000
Call 732-616-6226 to see the homes for sale.
About Middletown Homes For Sale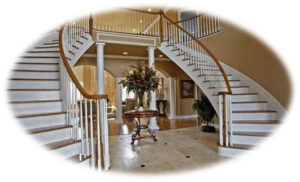 Middletown is known for it's rolling hills and horse farms. The Middletown homes for sale are for the most part single family homes. However, there are a number of condo complexes in town. There are more homes in the two active adult communities. Homes range in price from the starter home level to well over $1 Million. Additionally, many condo complexes are in Middletown.
Along Route 35 you can find almost any kind of shopping you need. Numerous restaurants are in the immediate area, as well as parks and recreation programs. Sandy Hook, with it's beautiful beaches are also in Middletown. Nearby is Red Bank with it's exciting nightlife which includes the Count Basie Theater and the Two Rivers Theater.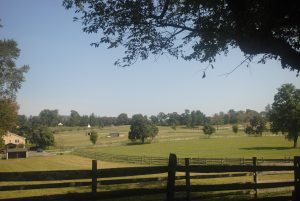 According to the 2010 Census, Middletown had 65,522 people, which was the highest population in Monmouth County. There were 23,962 households in town, also, the median household income was $96,190.
Due to it's size, there are a number of areas in Middletown. Check out some of these areas and see the homes for sale:
Belford     Lincroft     Navesink     Oak Hill
Transportation
For commuters to New York, there are multiple choices to get there. New Jersey Transit's North Jersey Coast Line has a train station in Middletown. There is also bus service and the Sea Streak Ferry.
In 2006, 2008, and 2010, and 2014, Middletown was ranked in the Top 100 Best Places to Live by CNNMoney.com.
Naval Weapons Station Earle is located in the Leonardo section of town.
Education
There are over 10,000 students in the 17 public schools in Middletown.  Of those schools, there are twelve K-5 schools and three middle schools (6-8). WHen students continue into high school, they will attend one of the two high schools.
Students from Middletown homes can also attend one of the private high schools, Christian Brothers Academy and Mater Dei High School. Also, there are three private grammar schools in Middletown which are Saint Mary, Saint Leo the Great and Oak Hill Academy.
Students who are in high school also have the option of attending one of the five full time magnet schools in the Monmouth County Vocational School District.  At these schools you can select educations in Bio Technology, Marine Science & Technology and other fields.
Also, shared time courses in Cosmetology and Nursing Assistant are available, among others.
Brookdale Community College is located in the Lincroft section of Middletown.
Are you Ready to Move?
When it's time to either buy or sell a home, give us a call. Call Bunny and Art Reiman – Realtors. Bunny grew up in Middletown and still has family here. And, whether you're buying or selling, we can provide you with the highest levels in real estate expertise and professionalism. Hundreds of our clients have let us guide them through the process. Allow us to help you too!
Looking for an Active Adult Community?
The Real Estate Market
As befitting the largest municipality in Monmouth County, there were 858 single family homes were sold in Middletown in 2021. In addition, the average sale price was $636373.
Homes For Sale In Holmdel
Recently Sold Homes in Middletown
| MLS # | Status | Address | Price | Complex/Subdivision | Sold Date | Days On Market | Taxes | Elementary School | Middle School | High School | |
| --- | --- | --- | --- | --- | --- | --- | --- | --- | --- | --- | --- |
1
22130622
C
59 Crestview Dr
$485,000
Crestview
01/20/2022
24
6,600
Bayview
Thorne
2
22137498
C
26 Dellwood Ct
$850,000
Deepdale Ests
01/21/2022
4
Nut Swamp
Thompson
Middle South
3
22119295
C
10 Nolan Ct
$1,330,000
Eagle Ridge
01/21/2022
0
22,499
Navasink Elementary
Bayshore
Middle South
4
22137078
C
35 Baytree Cir
$530,000
Hunters Pointe
01/19/2022
4
8,447
Harmony
Thorne
Middle North
5
22124914
C
25 Kentucky Ave
$235,000
None
01/20/2022
22
4,197
Ocean
Thorne
Middle North
6
22135320
C
723 Campbell Ave
$325,000
None
01/14/2022
12
4,561.44
7
22127660
C
1 Navaho Way
$650,000
None
01/14/2022
68
12,276
Fairview
Bayshore
Middle North
8
22135090
C
315 Florence Rd
$780,000
None
01/14/2022
20
11,928
9
22136989
C
67 Pacific Ave
$419,900
None
01/18/2022
7
6,725
Ocean
Thorne
Middle North
10
22128752
C
348 Main St
$522,000
None
01/18/2022
103
7,906
Harmony
Thorne
Middle North
11
22134900
C
250 Bay Ave
$335,000
None
01/19/2022
13
4,329
12
22126705
C
123 Hudson Ave
$399,000
None
01/19/2022
97
6,440
13
22123378
C
28 Club Way
$1,325,000
None
01/21/2022
23
26,864
Middle North
14
22128943
C
50 Tatum Dr
$700,000
Oak Hill
01/19/2022
10
12,642
Nut Swamp
Thompson
Middle South
More Info
mortgage rates continue to be extremely low. as of today, 11/6/21 you can expect a mortgage rate of around 3.0%, or possibly even less. If you want to proceed, HOMES FOR SALE MIDDLETOWN is what you need to enter.
Typically, home prices begin at the equivalent of around 9122000 South Sudanese pound. Correspondently, about 5188330 Sri Lankan rupee is the median sale price.