Search Holmdel homes for sale and homes in Holmdel.
Call 732-616-6226 to see the available homes.
About Holmdel Homes For Sale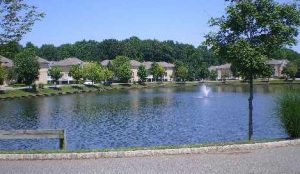 Most of the homes are large, upscale housing. Prices for Holmdel homes for sale start in the starter home price range, however they can easily exceed $1 Million, or more.

The 2010 United States Census reported that the township's population was 16,773. There were 5,584 households, and the median household income was $140,533. Accordingly, this is one of the highest income towns in New Jersey. Holmdel has a total area of 18.115 square miles, This  includes 17.896 square miles of land and 0.219 square miles of water.
All homes in Holmdel offer convenient access to shopping, dining, recreation, transportation and of course, the Jersey Shore.
Education
Many people move to Holmdel because of the top-rated school systems. Students from homes in Holmdel will attend the Holmdel Township Public Schools. Village Elementary School serves grades K-3, Indian Hill School has grades 4-6, while William R Satz School serves grades 7-8. And when students are going into grades 9-12 they will attend Holmdel High School. Holmdel High School recently was the 11th-ranked public high school in New Jersey, and consequently was ranked as Number 426 nationwide.
In Holmdel you will also find  many highly rated private schools, such as St Benedict (K-8) and St John Vianney High School. Nearby is Ranney School in Tinton Falls, a K-12 preparatory school and Christian Brothers Academy in Middletown.
Students who are entering high school are also able to attend one of the five magnet schools in the Monmouth County Vocational School District. These five full time specialized schools prepare students for careers in health and science, biotechnology, Marine Sciences, Communications and high technology. In addition, other shared time career choices include various medical fields and Diesel Mechanics – among others.
Recreation, Shopping and Dining
Live music from major names is available at the PNC Bank Center. Professional and top-level collegiate sports are just a short drive away, and many public and private golf courses are near. In fact, eight public golf courses are operated by the Monmouth County Parks System. Hiking and bicycling trails are in the area for your enjoyment. 
If Broadway shows are what you like, the train station in either Middletown or Hazlet will get you into New York easily. You can also see live theater, concerts and shows in Red bank at the Count Basie Theater. Visit Pier Village in Long Branch or some of the clubs in Asbury Park for live music and entertainment. There's always plenty to do in the area.
Boaters will appreciate the fact that there are many marinas in the area for your boats to dock at. Marinas can be found on the Shrewsbury River, the Navesink River and the Raritan Bay. Jersey Shore beaches are also nearby, either on the Atlantic Ocean or on Sandy Hook.
Shopping is nearby on Route 35 or Route 36, as well as in many downtown areas such as Red Bank and many other towns. Major malls in Eatontown, Freehold and Woodbridge are also easily accessible.  Any type of restaurant you're looking for is close. Choose from fine dining to casual fare, it's all here. And if you want great seafood in a casual setting, try the Keyport Fishery in Keyport. It offers fried seafood, take out only. We park at the marina and eat in the car, and it's fantastic!
Transportation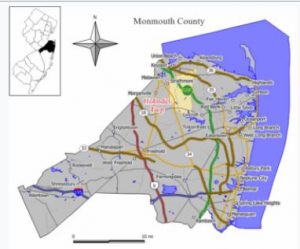 Commuters love Holmdel because there are many ways to get to New York quickly and easily. Take the New Jersey Transit train from either Middletown or Hazlet stations. Or start the day with a ride on the Sea Streak Ferry. And the bus runs on Route 35, many homes are within walking distance of a bus stop. And all major roadways, including the Garden State Parkway, are nearby.
To see the Holmdel homes for sale, call Bunny and Art Reiman – Realtors. Let us help you find your dream home for you and your family today.
Looking for an Active Adult Community?
Recently Sold Homes in Holmdel
MLS #

 

Status

 

Address

 

Price

 

Complex/Subdivision

 

Bedrooms

 

Total Baths

 

Sold Price

 

Sold Date

 

Days On Market

 

Garage

 

 
 

 

 

 

 

 

 

 

 

 

 

 

 

1

C

 

14 Cardinal Rd

$510,000

None
5
3
510,000
09/14/2020
257
Y
 

2

C

 

543 Line Rd

$530,000

None
3
2.2
530,000
09/04/2020
115
Y
 

3

C

 

9 Allocco Dr

$537,500

None
3
3.1
537,500
09/09/2020
133
Y
 

4

C

 

26 Roberts Rd

$570,000

None
3
2
570,000
09/09/2020
24
N
 

5

C

 

62 Hawthorne Ave

$595,000

Meadowood Ests
4
2.1
595,000
09/08/2020
41
Y
 

6

C

 

20 Candlelight Dr

$645,000

Holmdel Vlg Est
4
2.1
645,000
09/09/2020
20
Y
 

7

C

 

233 Santa Rosa Ct

$770,000

Beau Ridge
3
3.1
770,000
09/08/2020
33
Y
 

8

C

 

1 Grandview Dr

$785,000

None
5
3.1
785,000
09/17/2020
154
Y
 

9

C

 

27 Longview Dr

$830,000

None
4
2.1
830,000
09/10/2020
14
Y
 

10

C

 

32 Van Brackle Rd

$850,000

None
5
4
850,000
09/08/2020
46
Y
 

11

C

 

31 Seven Oaks Cir

$859,000

None
5
4.1
859,000
09/18/2020
6
Y
 

12

C

 

13 Sunrise Cir

$935,000

Ests Of Holmdel
4
4.1
935,000
09/08/2020
191
Y
 

13

C

 

5 Hastings Rd

$1,375,000

Walnut Hill
5
5.1
1,375,000
09/18/2020
69
Y
 
interest rates are still very low. as of 9/19/2020 you can find a mortgage for less as low as 3%. Or maybe even lower!