Matawan Homes For Sale
Search for Matawan homes for sale. Let Bunny and Art Reiman – Realtors – help whether you're a buyer, seller or both.
Search Homes in Nearby Towns Custom Search
Call 732-598-7700 to see the homes in Matawan.
About Matawan Homes
Matawan is located in the northern section of Monmouth County. It's in a popular location because there are major roads passing through Matawan. Additionally, there is a NJ Transit train station in Matawan. Furthermore, ferry service to Manhatten is available within a short drive.  In fact, all these options make Matawan an ideal location for NYC commuters.
Matawan has a total area of 2.403 square miles.  The population in the 2010 Census was 8,810 people. The median household income was $68,375.  Matawan has a population of more than 18,000.
The Homes in Matawan
The homes for sale in Matawan are mostly in the starter home and the mid range price range. However, homes have recently sold for well over $600,000. Most of the Matawan homes are detached, single family homes,  however, you can also find condos available in Matawan.
The Henry Hudson Trail passes through Matawan. This is a 24 mile long paved walking / biking trail.The middle segment ends in Matawan and begins in Atlantic Highlands.
There is a quaint downtown shopping and dining area in Matawan. It's a short drive to the Atlantic Ocean and Sandy Hook.
Education
Students from homes in Matawan will attend the Matawan-Aberdeen Regional School District, and the school system  provides education for children in grades K – 12. There are seven schools in the district, and the student population is about 4,000 children. School age children from Aberdeen also go to the same schools. In addition, there are a number of private schools in the area.
Another option for high school students is to attend one of the five full time magnet schools in the Monmouth County Vocational School District. Specialized courses are available in fields such as Allied Health and Science, High Technology, Communications, Bio Technology and Marine Science & Technology. Also, part time courses are available in Marine Trades, Automotive Technology and Electricity, among others.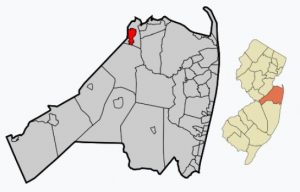 Ready to Move?
Whether you're a buyer or a seller, when it's time to move, call us. Call Bunny and Art Reiman – Realtors – and let us help you.
Looking for an Active Adult Community?
Recently Sold Homes
During 2022, 111 single family homes were sold in Matawan. In addition, the average sale price was $527,007.