Tinton Falls Homes for Sale
Tinton Falls Homes For Sale – Homes in Tinton Falls. When you're ready to either buy, sell – or both call – Bunny and Art Reiman – Monmouth County Realtors.
Search Homes in Nearby Towns Custom Search
Call 732-598-7700 to see the Tinton Falls houses for sale or homes in Tinton Falls.
About Tinton Falls Homes For Sale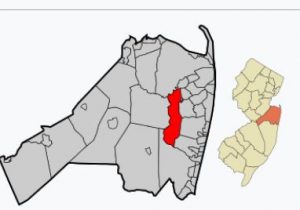 Tinton Falls, Monmouth County NJ, was originally named New Shrewsbury. The population, according to the 2010 Census, had a population of 17,892 people. In addition, there were 8,355 households with a median household income of $78,894. This is a fairly large town with an area of almost 16 square miles.
The area was originally settled in the late 1600s. Water power, and the availability of iron were the probable reasons. At that time, the waterfall was about 30 feet high. However, it's a bit shorter these days. The iron works was the center of the community, and was one of the oldest in the country.
The Homes in Tinton Falls
The homes for sale in Tinton Falls sell for a wide price range. At the high end, homes have recently sold for in excess of $1 Million. However, you can usually find a home for under $200,000. Therefore,  you'll find homes in all price ranges in between.
In addition, there are numerous condo complexes in Tinton Falls.
In town you will find shopping and dining on Shrewsbury Avenue in addition to office space. A factory outlet center in Tinton Falls has 120 stores and a food court. And one of the largest solar farms in the state is located in town.
Tinton Falls does not have it's own post office. In fact, residents of Tinton Falls homes could share a zip code with one of six other towns.
Transportation
The Garden State Parkway has four exits in Tinton Falls, Exits 100 to 109. Additionally, there is a Park and Ride for New York commuters at exit 109. And commuters like the Tinton Falls because rail service to New York and points north is a short drive away in nearby Red Bank.
Education
Tinton Falls' School District has three schools which  educate children in grades Kindergarten through eighth grade. Additionally, children from neighboring Shrewsbury Township and dependent children of Naval Weapons Station Earle military families also attend.
And when students reach high school students they will attend Monmouth Regional High School. They may also elect to enroll in one of the five magnet schools in the Monmouth County Vocational School District. These schools educate students in the fields of Allied Health and Science, High Technology, Communications, Bio Technology and Marine Science & Technology.
Part time courses are also available.
Also, there are many private schools in the area.
Call us today to see Tinton Falls homes for sale. Call Realtors Bunny and Art Reiman.
Looking for an Active Adult Community?
Recently Closed Homes in Tinton Falls
During 2022, 96 single family homes were sold in Tinton Falls. In addition, the average sale price was $621,215.