Lake Como condos
Find Lake Como Condos or Townhouse For Sale. In order to either buy or sell, call Bunny and Art Reiman – Realtors.
Search Condos in Nearby TownsCustom Search
Call 732-598-7700 to see the Lake Como Condos For Sale
About Lake Como Condos For Sale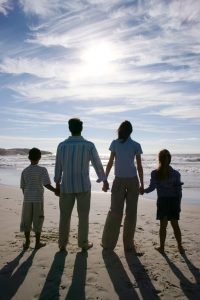 Lake Como is a small, family orientated town. And you'll find that Lake Como is like many small Jersey Shore towns, the year round population is small, while it swells enormously in the summer. Nearby, you'll find dining and shopping, Also, exciting Pier Village and Red Bank are close.
In 2005, voters in this borough voted and changed the name of the town from South Belmar to Lake Como. While it's next to Spring Lake. the town is small, with only .265 square miles. The population was 1.759 people, according to the 2010 Census.
The Lake Como condos
When you are looking for Lake Como condos for sale, you will find that most of the condos  are not in a typical condo complex. Actually they are in individual buildings, mostly on Main Street. The Lake Como condos for sale are available with one, two or three bedrooms some have a garage. None of the homes have water views, but they are within an easy walk to the beach. These homes are not located in typical, sprawling condo complexes. Typically they are on the upper floors of buildings, with retail space on the ground floor. Prices that the condo for sale in Lake Como sell for range from around $200,000 to almost $400,000. These condos don't offer any amenities such as a pool, or a clubhouse, but the beaches are just a short walk away.
Education
Kindergarten through 8th grade students will attend the Belmar school system.
When a students begins high school they will attend either Manasquan High School or Asbury Park High School.
And when students enter high school they may also apply to one of the five high schools in the Monmouth County Vocational School District. Specialized courses are available in fields such as high technology and marine science. Also, part time courses in Plumbing and Dental Science are available, among others.
Also, there are private schools in the area.
Transportation
Commuters will enjoy living in Lake Como, since the train station is a short distance away in Belmar. Routes 35, 18, 195 and the Garden State Parkway are nearby.
Ready to Move?
When it's time to either buy or sell a home, call us. Call Realtors Bunny and Art Reiman.
Recently Sold Condos
During 2021, 6 condos were sold in Lake Como. Furthermore, the average sale price was $401917.
| MLS # | Status | Address | Price | Complex/Subdivision | Sold Date | Bedrooms | |
| --- | --- | --- | --- | --- | --- | --- | --- |
1
22039833
C
1700 Main St 303
$380,000
Fields@Lake Como
01/29/2021
2
2
22120479
C
1715 Main St 1
$675,000
The Villas
08/16/2021
3
3
22120584
C
1713 Main St 202
$401,000
The Villas
10/25/2021
2
4
22043130
C
1606 Main St F305
$310,000
Woodland Sq
03/22/2021
2
5
22106567
C
1606 Main St F303
$339,000
Woodland Sq
09/24/2021
1
6
22121468
C
1606 Main St R207
$306,500
Woodland Sq
11/17/2021
1