Avon Homes – Avon-By-The-Sea
Find the Avon homes for sale. When you're ready to either buy or sell a home in Avon-By-The-Sea call us, Bunny and Art Reiman – Realtors.
Search Homes in Nearby TownsCustom Search
Call 732-598-7700 to see these homes in Avon
About Avon Homes For Sale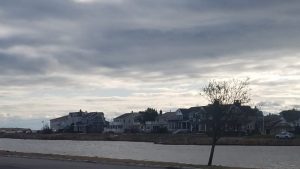 Avon is a small oceanfront town in Monmouth County, NJ. In fact, the full name of the town is Avon-By-The-Sea, but most everyone just calls it Avon. Adjacent to Lake Sylvan on the north Avon also has The Shark River to the south.Avon has an area of .6 square miles and there is a boardwalk that runs the length of the town.
The beach in Avon By The Sea is open year-round. However, lifeguards are only on duty during the summer.
The 2010 Census reports that the homes in Avon had 901 households. The population of Avon at that time was 1901 people, and the median household income was $83,333.
Schools
The Avon School District educates children from homes in Avon in grades K-8. There are about 175 students in the school. The Avon School District also accepts students from other nearby towns. The other towns are Belmar, Brielle, Lake Como, Sea Girt in addition to Spring Lake and Spring Lake Heights.
When students enter high school students they will attend Manasquan High School.
As an option, when students enter high school they may also apply to one of the five high schools in the Monmouth County Vocational School District. Specialized courses are available in fields such as Allied Health & Science and High Technology. Also courses in Marine Trades and Automotive Technology are available, among others. These are on a part time basis.
There are also several private schools in the area.
Call 732-598-7700 to see the Avon homes For Sale
Transportation
If you're a commuter, you'll like Avon because of the location. Bus service to Philadephia is provided by New Jersey Transit. Also, for transportation to New York and north the North Jersey Coast Line is available. The nearest train stations are located in Belmar and Bradley Beach.
When it's your time to either buy or sell a home in Avon By The Sea, call Bunny and Art Reiman – Realtors. Make an appointment to see Avon homes for sale or homes in Avon.
Looking for an Active Adult Community?
Recently Sold Homes
During 2022, 19 single family homes were sold in Avon By The Sea. Furthermore, the average sale price was $1,523,264.