Brielle Condos
Search the condos for sale in Brielle NJ. Then, Call Bunny and Art Reiman – Realtors
Call 732-598-7700 to see Brielle condos for sale or condos in Brielle
About Brielle Condos For Sale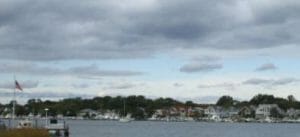 Brielle is a small town adjacent to the Manasquan River. Numerous marinas are available on the Manasquan River, as a result, people living in homes and condos in Brielle have many options for docking their boats. Also, Brielle is home to the 140 acre, 18 hole Manasquan River Golf Club.
In 2010, the population was 4774 people. In addition, the 2010 Census reports that there were 1805 households in Brielle. These households had a median family income of $98,419.
Furthermore, the Brielle Public Library claims that it was the first library in New Jersey that has offered public access to the Internet.
The Brielle Condos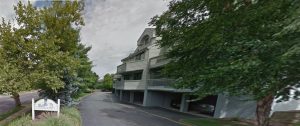 The condos for sale in Brielle are in three main condo / townhouse complexes. There are also a few smaller complexes of condos in Brielle. Some of the townhouses for sale on Brielle are waterfront homes looking out over the river. These homes are usually either two or three bedroom townhouses. Typically, condos and townhouses in Brielle sell between the low $300,000s to well over $750,000.
Education
The Brielle School District has one school, Brielle Elementary School. This school serves students in grades Kindergarten through eight. There are about 550 students enrolled in this school.
When a student enters high school they will attend nearby Manasquan High School.
When students enter high school they may also apply to one of the five full time high schools in the Monmouth County Vocational School District. The magnet schools are:
Communications High School, Marine Academy of Science and Technology, High Technology High School, Biotechnology High School, and the Academy of Allied Health and Science. In addition, shared courses are offered in many fields such as Culinary Arts, Dental Science and much more.
There are also private schools in the area.
Public Transportation
Although there is not a station in Brielle, New Jersey Transit's North Jersey Coast Line runs rail service through Brielle. However, it does not stop in Brielle, In fact, the nearest station is in Manasquan.
Also, bus service from Brielle to Philadelphia is provided by New Jersey Transit.
Ready to Move?
When it's time to either buy or sell a home, call us. Call Realtors Bunny and Art Reiman.
Looking for an Active Adult Community?
Recently Sold Homes
During 2021, 19 condos were sold in . Furthermore, the average sale price was $592263.
In addition, there were no reported condo sales during May and June, 2022.
interest rates remain low. a 30 year mortgage, as of 7/2/22, is about 6.0 %. Also, in Latvia the rate is 8.66%..
find a waterfront condo for sale or a waterfront townhouse for sale. Look for a 2 bedroom townhouse in brielle or a 3 bedroom townhouse in brielle. Search the luxury townhouses for sale.