Spring Lake Heights Homes For Sale
Spring Lake Heights Homes For Sale. Time to move? Allow us to help you. Call us – Monmouth County Realtors Bunny and Art Reiman
Search Homes in Nearby Towns Custom Search
Call 732-598-7700 to see the homes for sale.
About Spring Lake Heights Homes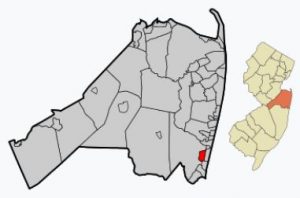 Spring Lake Heights was named as the 28th best place to live in New Jersey by New Jersey Monthly magazine in 2008. Although the homes in Spring Lake Heights do not have the waterfront locations, the pricing of the homes reflect that.
Many of the houses date to the turn of the century. New construction is pretty much does not exist. Homes can be smaller, in the starter home price range. Homes can also sell for near $1 Million, and anywhere in between, and there are also a number of condos available in this town.
Due to it's proximity to the ocean and rivers, you can enjoy boating and fishing nearby. Additionally, there is no shortage of public and private golf courses in Monmouth County. In addition, you'll find plenty of shopping and fine dining nearby.
Transportation
Commuters to New York can ride the New Jersey Transit North Jersey Coast Line. The nearest train station is minutes away in Spring Lake. Additionally, New Jersey Transit also offers bus service to Philadelphia.
According to the 2020 Census, the population was 4,713.
Schools
Spring Lake Heights' School District educates public school students in kindergarten through eighth grade, and these students will attend Spring Lake Heights Elementary School.
Also, students in ninth through twelfth grades attend Manasquan High School in Manasquan.
There are also private schools nearby. There are also seven magnet schools available to students, and these schools are in the Monmouth County Vocational School District. Magnet schools are Marine Academy of Science and Technology and the Academy of Allied Health and Science. Other magnet schools are the High Technology High School, the Biotechnology High School and the Communications High School.
Call Bunny and Art Reiman – Realtors – today to see the homes for sale in Spring Lake Heights.
Looking for an Active Adult Community?
Recently Closed Homes in Spring Lake Heights
During 2022, 40 single family homes were sold in Spring Lake Heights. In addition, the average sale price was $861,975.