Find condos for sale in Bradley Beach NJ. Whether you're buying or selling, call us – Bunny and Art Reiman – Realtors.
Bradley Beach condos for sale
Search Condos in Nearby Towns
Custom Search
Call 732-598-7700 to see the Bradley Beach Condos For Sale
About Bradley Beach Condos For Sale
Bradley Beach is an ocean front town in Monmouth County, NJ. A boardwalk runs the length of the town. Bradley Beach has an area of .6 square miles. The town borders upon Neptune Twp, Neptune City and Avon By The Sea.
The Homes
The Condos for sale in Bradley Beach are all single buildings, not in huge complexes as in many towns. Many of the condos for sale in Bradley Beach offer stunning views of the Atlantic Ocean. And virtually the entire town is within walking distance of the beaches. Condos can be found with either 1, 2 or 3 bedrooms. Condos usually sell from the low $400,000s to well over $1,000,000.
Demographics
According to the 2010 Census, the town had a population of 4298 people. There were 2098 households. The median household income was $59,792
Recreation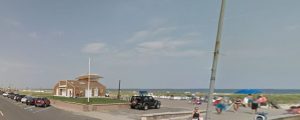 The major residential area in Bradley Beach is, of course, the beaches at the Atlantic Ocean. Residents of Bradley Beach also have the opportunity to pursue activities in the area, such as boating, fishing and golfing. After all, there are plenty of golf courses in Monmouth County to choose from. In addition, shopping is nearby both in town plus along Route 35. And a major mall is nearby in Eatontown. Dining is also abundant in the immediate area. There is a public library in Bradley Beach.
Education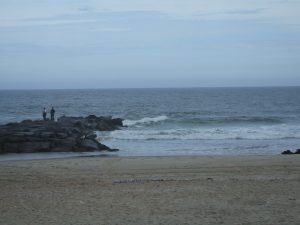 The Bradley Beach School District provides education for children in grades Kindergarten through eight. The district has one school. This school has an enrollment of about 300 children.
When students reach high school in grades nine through twelve they will attend Asbury Park High School.
There are also private schools nearby.
Also, when students enter high school they may also apply to one of the five high schools in the Monmouth County Vocational School District. Specialized courses are available in fields such as Bio Technology and Marine Science & Technology. Also, part time courses in Plumbing & Pipefitting and various automotive trades are available, among others.
Transportation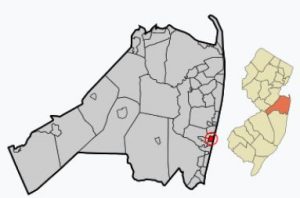 Major roadways are easily accessible from Bradley Beach. Commuters will appreciate the fact that train service to New York is available nearby.
Ready to Move?
When it's time to either buy or sell a home, call us. Call Realtors Bunny and Art Reiman.
Looking for an Active Adult Community?
Condo Townhouse For Sale In Belmar
Recently Sold Condos
| MLS # | Status | Address | Price | Complex/Subdivision | Sold Date | Taxes | Bedrooms | # Car Garage | Apx Year Built | Asmnt – Improvements | |
| --- | --- | --- | --- | --- | --- | --- | --- | --- | --- | --- | --- |
1
22131646
C
100 Ocean Ave 4C
$400,000
None
12/17/2021
4,074
1
0
1982
123,400
2
22133181
C
209 Ocean Ave 3
$461,500
Shore Club
11/22/2021
3,983
1
0
1989
154,900
3
22127516
C
1001 Central Ave 11
$615,000
Waters Edge
10/04/2021
4,550
2
1
1988
216,600
4
22123949
C
1001 Central Ave 3
$620,000
Waters Edge
10/19/2021
4,238
3
1
1988
191,100
5
22134775
C
301 Lareine Ave 3
$620,000
None
11/15/2021
4,956
2
0
1987
246,400
To test a theory, enter 122 at the prompt. Search the 1 bedroom condos for sale in Bradley Beach, or the 2 bedroom condos for sale in Bradley Beach. You can search for waterfront condos also. SOme people search for 3 bedroom condos in Bradley Beach.