Search for condos for sale in Long Branch.
Long Branch Condos For Sale – Condos in Long Branch
Search Condos in Nearby Towns
Custom Search
Call 732-598-7700 to see the Condos in Long Branch For Sale
About Long Branch Condos For Sale
Long Branch has many condo / townhouse communities. Also there are nine high rise buildings with between 6 and 19 floors. Many of these homes are in a single building or two. Additionally, new construction condos are available.
You can find anything you want in Long Branch, from high rise buildings at the ocean's edge, to condos in Long Branch with ocean views. And there are also riverfront condos that include  space to dock your boat. These homes are available in all price ranges, from entry level homes to Million dollar (or more) properties.
Long Branch is in the midst of a construction boom, while many of the condos are being built within walking distance of Pier Village. There are also marinas for the boating enthusiasts.
Transportation
Commuters find Long Branch to be an ideal location since, New Jersey Transit has a station in town for the North Jersey Coast Line. And when you consider the great beaches and night life, It's a great place to live.
Schools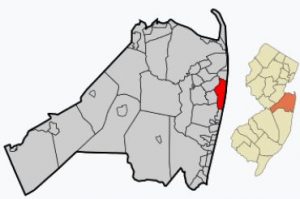 When students from Long Branch begin school they will attend the Long Branch Public Schools. Long Branch is one of 31 Abbott Districts in New Jersey. This school system has one  Early Learning Center, five elementary schools, a middle school and a high school in Long Branch. Also, Long Branch  has a free Pre-School. This program offers an all-day program for children ages 3-5. All Long Branch schools provide free breakfast. Long Branch Schools also provide a free summer programs for most of the summer.
Also, there are several private schools are in Long Branch and the surrounding areas.
Call 732-598-7700 to see the Long Branch Condos For Sale
Looking for an Active Adult Community?
Would you like to see what condos have recently sold for?