Roosevelt Homes For Sale
Homes for sale homes in Roosevelt. Whether you're selling or buying, we can help. Call Realtors Bunny and Art Reiman. 
Search Homes in Nearby Towns Custom Search
Call 732-598-7700 to see the homes for sale.
About homes in Roosevelt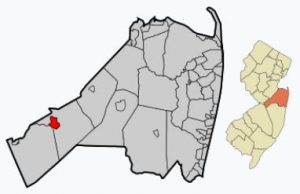 If you're looking at Roosevelt Homes For Sale, here are some things you should know.
The borough was initially named Jersey Homesteads. The name was changed by voter referendum in 1945. The new name was Roosevelt, in honor of Franklin D Roosevelt.
In 2008, New Jersey Monthly named Roosevelt and the 12th "Best Place To Live" in New Jersey.
Roosevelt has less than 2 square miles of area.  The 2010 Census listed a population of 882. Those people had a median household income of $81,000.
Many of the homes are located in the New Jersey Register of Historic Places. These homes usually sell for around $400,000, or less.
Education
Public school students in Pre-Kindergarten through sixth grade go to Roosevelt Public School. When children reach grades seven through twelve they will attend school in the East Windsor Regional School District.
Also, when students enter high school they may apply to one of the five high schools in the Monmouth County Vocational School District. Specialized courses are available in fields of Allied Health and Science, High Technology, Communications, Bio Technology and Marine Science & Technology.  Also, shared time courses in the construction and science fields are available, among others.
Call Realtors Bunny and Art Reiman today to see the homes for sale in Roosevelt.
Recently Sold Homes
During 2022, 6 single family homes were sold in Roosevelt. In addition, the average sale price was $370,000.