Search for homes in Little Silver for sale. Let Bunny and Art Reiman – Realtors – help you just like they've helped hundreds of other families find their new home.
Little Silver Homes For Sale
Call 732-616-6226 to see the available homes.
About Little Silver Homes For Sale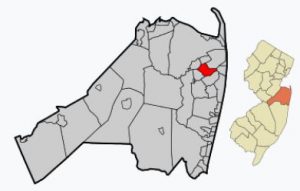 Little Silver is located in Monmouth County on the Shrewsbury River. The homes in Little Silver are close to transportation,  dining, shopping, Red Bank and of course, the Jersey Shore. Many homes are within an easy walk to the New Jersey Transit train station, making Little Silver an ideal location for commuters. A public boat ramp is available at the Dominick F. Santelle Park off of Riverview Avenue.
Little Silver's homes for sale are upscale. Typically prices of homes begin around $500,000 and can easily exceed $1 Million. Most homes are detached single family, there are also a few townhouses in town. Also, there are a few water front homes in town. Additional homes in the five condo complexes are also located in Little Silver.
If you commute to New York, there is an easy commute because rail service is available in Red Bank.
The homes in Little Silver are minutes from ocean beaches. You can enjoy river sports-sailing, boating and fishing, Nearby are great restaurants, theatres, shopping, golf and more. Nearby, Red Bank has live theater at the Count Basie Theater and the Twin Rivers Theater. Also near is The Jersey Shore!
Education
Little Silver has two schools. Grades K-4 go to Point Road School while Markham Place School serves grades 5-8. And when the students go to high school students they will attend the Red Bank Regional High School.
Additionally, high school students may attend one of the five magnet schools in the Monmouth County Vocational School District. Specialized courses are available in fields of high technology, marine sciences, health, communications and bio technology. Also, shared time courses are offered in Culinary Arts, Dental Science and Diesel Mechanics, among others.
Also, there are private schools in the area.
Ready to Move?
When you're ready to either buy or sell a home, call Realtors Bunny and Art Reiman. Let us provide you with the highest levels in real estate expertise and professionalism. Do like hundreds of our clients have done and contact us to guide you through the process!
Recently Sold Homes in Little Silver
During 2021, 12 single family homes were sold in Little Silver. In addition, the average sale price was $614847.
| MLS # | Status | Address | Price | Complex/Subdivision | Sold Date | Bedrooms | |
| --- | --- | --- | --- | --- | --- | --- | --- |
1
22119875
C
13 Country Ln
$898,000
Alderbrook
09/28/2021
3
2
22129393
C
6 Quaker Ln
$789,758
Alderbrook
11/09/2021
3
3
22101973
C
22 Carriage Gate Dr
$675,000
Carriage Gate
03/12/2021
2
4
22105551
C
13 Carriage Gate Dr
$652,500
Carriage Gate
05/06/2021
3
5
22134214
C
17 Carriage Gate Dr
$760,000
Carriage Gate
12/21/2021
3
6
22035614
C
26 Whitesands Way
$540,000
Little Slvr Twh
01/08/2021
3
7
22102363
C
22 Whitesands Way
$470,000
Little Slvr Twh
04/05/2021
2
8
22114101
C
10 Essex Dr
$515,000
Little Slvr Twh
06/25/2021
2
9
22110709
C
8 Whitesands Way
$430,000
Little Slvr Twh
07/16/2021
2
10
22119006
C
52 Essex Dr
$420,000
Little Slvr Twh
09/24/2021
3
11
22043210
C
16 Hickory Ln
$628,000
Sycamore
02/08/2021
3
12
22102857
C
5 Hickory Ln
$599,900
Sycamore
03/12/2021
3
If prompted, enter LITTLE SILVER HOMES FOR SALE.
Interest rates, as of 9/17/21 are about 3%. During the previous 5 months, the median sale price was $881000, which is about 4309000
.
[/expand]