Englishtown Condos For Sale
Search for the condos for sale in Englishtown NJ. In order to either buy or sell, call Bunny and Art Reiman -Realtors.
Call 732-598-7700 to see the Englishtown Condos For Sale
About Englishtown Condos For Sale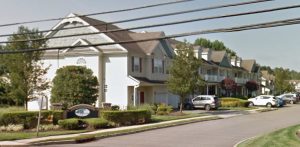 The Englishtown Condos For Sale are in four different complexes, and the newest is Oxford Crossing. The typical Englishtown condos sell from about $150,000 to around $300,000. Indeed, some of the condos in Englishtown are townhouses, and some have a garage.
History
Englishtown is a small town in Monmouth County which is rich in history. Skirmishes in the Revolutionary War occurred all over Monmouth County. In fact, General Washington held meetings in the dining room of the Village Inn. This is still open for business as a restaurant, and it's located in the Historical Section of Englishtown.
In fact, Englishtown is totally surrounded by Manalapan.
Almost 2,000 people lived in Englishtown according to the 2010 Census.
Call 732-598-7700 to see the Englishtown Condos For Sale
Education – Elementary Schools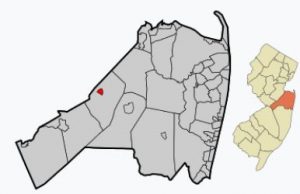 When public school students go to school, they share a combined school district with nearby Manalapan. In fact, over 90% of the students are from Manalapan. When students from homes and condos in Englishtown begin school, they will attend Manalapan-Englishtown Regional Schools. All kindergartners will attend the Early Learning Center, which is is attached to Clark Mills School. Additionally, four schools, Clark Mills, John I Dawes, Milford Brook and Taylor Mills are for grades one through three. Three schools, Lafayette Mills, Pine Brook and Wemrock Brook educate children in grades four through six. In addition, middle school children in grades seven and eight attend Manalapan Englishtown Middle School.
Education – High School
When students enter high school they will attend Manalapan High School. This school is part of the highly rated Freehold Regional High School District, which has six schools. As a matter of fact, over 87% of students pursue higher education.
The schools are in Manalapan, Freehold Township, Colts Neck, Freehold, Howell and Marlboro. Children usually attend the high school in their town. In fact, most Englishtown children will attend Manalapan High School,
Each of the high schools have unique Learning Centers. These are for students who are talented and highly motivated. Also, any student is eligible to enroll. However, there is a competitive admission process. Some of the available programs are Fine & Performing Arts and Computer Science.
Students entering high school may also elect to attend one of the five full time high schools in the Monmouth County Vocational School District. The schools are:
Academy of Allied Health and Science
High Technology High School
Communications High School
Bio Technology High School
Marine Academy of Science & Technology
Shared time courses are also offered. Some of the available courses are Advanced Manufacturing and Allied Health.
Ready to Move?
Give us a call when it's time to either buy or sell a home in Englishtown, or elsewhere. Call Bunny and Art Reiman – Realtors. Let us use our knowledge and experience to help you find your new home.
Looking for an Active Adult Community?
Condo For Sale In Manalapan
Recently Sold Condos
| MLS # | Status | Address | Price | Sold Date | Taxes | Assn Fee | Complex/Subdivision | Bedrooms | Total Baths | Basement | Garage | |
| --- | --- | --- | --- | --- | --- | --- | --- | --- | --- | --- | --- | --- |
1
22212453
C
51 Queens Way
$265,000
05/31/2022
4,631
289.32
English Club
2
1.1
N
N
2
22213710
C
24 English Club Dr
$315,000
06/30/2022
4,766
289
English Club
2
1.1
N
N
3
22205504
C
48 Carriage Ln
$391,000
05/31/2022
6,794
95
Englishtwn Cmns
2
2.1
Y
Y
on 1/2/22, the 30 year mortgage rate is around 3.0%. However, some people enter TOWNHOUSE FOR SALEO ENGLISHTOWN. THe 30 year mortgage rate is in the vicinity of 3.0%. FUrthermore, the rate in Bulgaria is 5.0%. THe average condo or townhouse typically sells for roughly 936000 Moroccan dirham.
Search here to find a condo for sale in Englishtown or a townhouse for sale in Englishtown. Affordable condo can be found along with a 1 bedroom condo, a 2 bedroom condo or a 3 bedroom condo in Monmouth COunty. Others search for condos and townhomes for sale in englishtown. Some of these are luxury condo or a luxury townhouse.