Neptune City Condos
Search for Neptune City Condos For Sale. In order to either buy or sell, call Bunny and Art Reiman – Realtors at 732-598-7700
About Neptune City Condos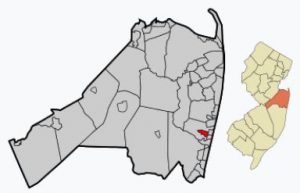 If you are looking for Condos For Sale in Neptune City, you will find there are condos in five complexes. They are Bijou Villa, Brownstones, Coastal Village, Key East Commons and Oxford Pond. Bijou Villa condos are one one floor, the rest of the complexes are townhouses.
You will find that the homes can have one, two or three bedrooms. Most of these condos have a garage. Also, some of the condos are waterfront homes.
Neptune City is located near the Jersey Shore on the northern shore of the Shark River. Commuting to New York is an easy trip since it's located close to the New Jersey Transit train station in Bradley Beach. Any type of shopping you could want is nearby, and in addition, there are numerous fine dining establishments nearby. Boating, fishing and of course, the Jersey Shore are nearby.
Financing
Because FHA financing is not approved in any of the condos in Neptune, purchasing a condo with an FHA loan is not possible. However, there are a number of mortgage programs available that will allow for a low down payment for qualified buyers. Please contact us for details.
Education
Neptune City has it's own school system, which provides education to public school students in grades Kindergarten through eighth.
When a student enters high school they will attend Neptune High School. There are also many private schools in the area. When students enter high school they may also apply to one of the five high schools in the Monmouth County Vocational School District. Specialized courses are available in fields such as Marine Science & Technology and Allied Health, among others. Also, shared courses in Allied Health, Commercial Art and various building trades are available, among others.
Call 732-598-7700 to see the Condos For Sale
Looking for an Active Adult Community?
Recently Sold Homes
During 2021, 9 condos were sold in Neptune City. Furthermore, the average sale price was $331362.