Shrewsbury Borough Homes For Sale
Shrewsbury Borough Homes For Sale. When it's time to either buy or sell a home here, call Bunny and Art Reiman – Monmouth County Realtors. We can help
Search Homes in Nearby Towns Custom Search
Call 732-598-7700 to see the homes for sale.
About Shrewsbury Boro Homes For Sale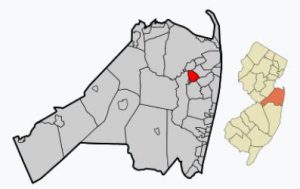 Shrewsbury Boro, in Monmouth County New Jersey, is a small old time town. Route 35 runs through the town, and is mostly retail and office space. Quite often, the Shrewsbury Boro homes for sale are older homes, and many were built around the 1900s.
Homes in Shrewsbury Boro typically start at a price range of under $300,000. However, on the other end of the spectrum homes have recently sold for over $1 Million. Award winning schools, close proximity to the beach, Red Bank and all forms of NYC transportation make this town a great choice!
Shopping and fine dining are in the immediate area, In addition,the Monmouth County Library has a branch in Shrewsbury Boro.
Education
The Shrewsbury Borough School District serves students in grades pre-kindergarten through eighth grade. And when students go to high school, students from Shrewsbury Boro will attend Red Bank Regional High School in Red Bank.
When students enter high school they may also apply to one of the five high schools in the Monmouth County Vocational School District. Specialized, full time courses are available in fields such as communications, high technology, health and science, computer science, and biotechnology. Also, shared time courses in Commercial Art and the various building trades
are available, among others.
Transportation
Shrewsbury Boro is a great location for commuters because these homes are located minutes away from the train station in Red Bank. All are near shopping and dining, and the Garden State Parkway is easy to get to at Exit 105. The Jersey Shore beaches are also nearby. Additionally, a Park and Ride for bus service is nearby at Route 520 and the Garden State Parkway.
To see the homes for sale in Shrewsbury, call Realtors Bunny and Art Reiman.
Looking for an Active Adult Community?
Homes For Sale In Tinton Falls
Recently Closed Homes in Shrewsbury
During 2022, 39 single family homes were sold in Shrewsbury Boro. In addition, the average sale price was $898,244.