Union Beach Homes For Sale
Union Beach Homes For Sale – Homes in Union Beach. Are you ready to buy? Sell? Either way, call us – Bunny and Art Reiman – Monmouth County Realtors. We can help.
Search Homes in Nearby Towns Custom Search
Call 732-598-7700 to see the homes in Union Beach or Union Beach homes for sale.
About Union Beach Homes For Sale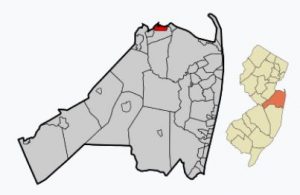 This community is located on the Raritan Bay. The beach front has undergone extensive restoration, and it offers a view of the New York City skyline and the Verrazanno-Narrows Bridge.
Union Beach suffered a lot of damage during Hurricane Sandy. The borough is a participant in the Bayshore Regional Strategic Plan. This is an effort by nine municipalities in northern Monmouth County whose purpose is to reinvigorate the area's economy by emphasizing the traditional downtown areas.
Dining and shopping are nearby, and you can enjoy fishing and boating. Many public golf courses are in Monmouth County, and you will also be close to Sandy Hook and the Jersey Shore!
The Homes in Union Beach
The homes for sale are in the lower price range. Many of the homes have had extensive rehabilitation since Hurricane Sandy. It's not uncommon to see homes which were built in the early 1900s, and due to damage from Hurricane Sandy, many of these homes have been rebuilt.
Schools
Union Beach's School System has one school which educates public school students in pre-kindergarten through eighth grade. Students in grades nine through twelve will attend Keyport High School in Keyport.
High school students may also decide to attend one of the schools in the Monmouth County Vocational School District, which offers full time career courses in Allied Health & Science, High Technology and more. Additionally, part time courses are in Advanced Manufacturing, Commercial Art and much more.
Transportation
Train service to Manhatten is available at the Hazlet train station, additionally the Sea Streak Ferry is a short drive away. Nearby are major roadways such as Route 34, Route 35, Route 36 and the Garden State Parkway.
Call us today to see the homes for sale. Call Realtors Bunny and Art Reiman.
Looking for an Active Adult Community?
Recently Closed Homes in Union Beach
During 2022, 94 single family homes were sold. In addition, the average sale price was $420,510.
Mortgage interest rates, as of 6/30/22 are around 6.0%. Use these low rates to finance the purchase of your new home.