Search for Ocean Township condos for sale. In order to either buy or sell a townhouse for sale in Ocean Township, call Bunny and Art Reiman – 
Ocean Condos For Sale
Search Condos in Nearby TownsCall 732-598-7700 to see the Ocean Condos For Sale
About Ocean Condos For Sale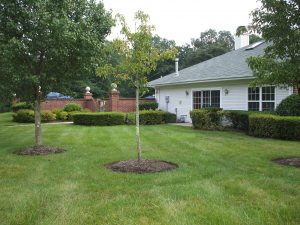 The condos in Ocean Township are located in six complexes which are in the Wayside area of Ocean (Township). All of these Ocean Condos For Sale are located west of Route 35. The condos in Ocean have either two or three bedrooms, also a garage is common. The townhouses for sale in Ocean Township are mostly townhouses, however, there are some single level units.
Shopping and dining are abundant and nearby. In addition, Monmouth Mall is a few miles away.
And there are many other shopping centers which are near Ocean NJ. Long Branch, with it's beaches
and Pier Village is a short drive away. Red Bank, with it's restaurants, shopping and live entertainment is also close.
As per the 2010 Census there were over 27,000 people living in Ocean. The median household income in Ocean was $100,682.
Financing
Some, but not all condos are approved for FHA financing. However, recently, changes were made to the FHA Financing guidelines. These changes allow for possibly one time, "spot approvals" for properties in non FHA Financing approved communities. In addition, qualified borrowers have other low down payment mortgage plans available.
Education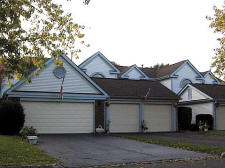 Ocean Township is part of the Ocean Township School District. This school system serves not only students in grades kindergarten through twelve from Ocean Township, but from Loch Arbor as well. There are three elementary schools and one middle school. And when a student enters high school they will attend the high school in the Ocean Township School District.
There are also top rated private schools in the area.
When students enter high school they may also apply to one of the five high schools in the Monmouth County Vocational School District. These full time high schools offer specialized courses in fields such as high technology, communications – as examples. You'll find that shared time programs are also offered in fields such as Cosmetology and Nursing Assistant – as examples.
Monmouth University is nearby, as well as Brookdale Community College. Other New Jersey colleges have an off-campus location in Monmouth County.
Transportation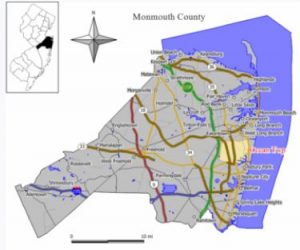 Commuters like living in Ocean because there are many options to choose from. Bus service is offered at various locations in Ocean Township. For train service the nearest stations are in Elberon and Allenhurst. As a result, this makes for an easy commute to New York. And easy access to all major roadways is available, such as Route 18, Route 33, Route 34 and the Garden State Parkway.
When You're Ready to see the Ocean Condos For Sale…
When it's time to either buy or sell a condo, townhouse or a home in Ocean Township, give us a call. Call Realtors, Bunny and Art Reiman. Whether you're buying or selling, we can provide you with the highest levels in real estate expertise and professionalism. Do the same as hundreds of our clients have done and contact us to guide you through the process!
Looking for an Active Adult Community?
Recently Sold Ocean Township Condos
During 2021, 27 condos were sold in Ocean Township. Furthermore, the average sale price was $413519.
| MLS # | Status | Address | Price | Complex/Subdivision | Sold Date | Bedrooms | |
| --- | --- | --- | --- | --- | --- | --- | --- |
1
22129602
C
127 Pierce Dr
$365,000
The Villas
10/28/2021
2
2
22128823
C
131 Tanya Cir 5502
$375,000
Hidden Meadows
12/15/2021
2
3
22117084
C
182 Old Orchard Ln 8.02
$390,000
The Manr @ Waysde
08/13/2021
2
4
22122494
C
86 Cotswold Cir
$390,000
Cotswold On Grn
09/24/2021
2
5
22113736
C
32 Cotswold Cir
$410,000
Cotswold On Grn
07/06/2021
2
6
22121958
C
42 Cotswold Cir
$412,000
Cotswold On Grn
09/07/2021
2
7
22131798
C
278 Daniele Dr
$416,000
Hidden Meadows
11/24/2021
2
8
22134122
C
145 Old Orchard Ln 3302
$430,000
The Manr @ Waysde
12/15/2021
2
9
22131252
C
3 Daniele Dr 1702
$435,000
Hidden Meadows
11/22/2021
2
10
22117741
C
137 Tanya Cir
$465,000
Hidden Meadows
08/18/2021
2
11
22134708
C
67 Old Orchard Ln
$470,000
The Manr @ Waysde
11/30/2021
3
12
22111918
C
389 Daniele Dr 1601
$480,000
Hidden Meadows
07/07/2021
2
13
22118841
C
49 Charles Ct 3206
$485,000
Hidden Meadows
08/16/2021
3
More about condos in Ocean Condos For Sale
Mortgage rates continue to be low. as of 12/6/21, rates are as low as 3.0% or less. Recently, somebody tried to buy a condo for 2000000 Namibian dollar
Here you'll see the townhouse for sale Ocean Township. Find the Ocean township condos for sale or the townhouse for sale Ocean Township. Search for 2 bedroom condos or 2 bedroom townhouses. Also look for 3 bedroom townhouse or 3 bedroom condos in the Wayside section of Ocean Township. Many of these luxury condos have a garage. The communities have a pool, among other amenities. THe beaches at the Jersey SHore are nearby. Find your new homes in an Ocean Township townhouse for sale today.