Belford Middletown
[vc_row][vc_column][vc_column_text]
Search the homes for sale in Belford, an area of Middletown NJ. When you're ready, call Realtors – Bunny and Art Reiman.
About Belford Middletown NJ
Belford is an area in Middletown NJ, in the heart of Monmouth County. From it's location in the northern part of Middletown, it has access to Sandy Hook Bay. Commuters like the idea that the Sea Streak Ferry has a terminal in Belford.  And there is easy access to major roadways, shopping and dining. And, the beaches at Sandy Hook are just minutes away.
Middletown was ranked in 2006, 2008, and 2010, and 2014 Top 100 in CNNMoney.com's Best Places to Live. Middletown has a population of more than 60,000 people, however, the Belford section has less than 2,000 residents.
The Homes for sale in Belford Middletown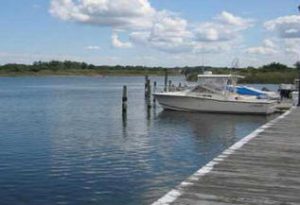 Homes in all price ranges are located in Belford, You'll find that the homes for sale in Belford, Middletown, in the starter home price range to the middle price range.  And, whatever style of home you're looking for, you can find it in Belford, be it ranch, colonials, split levels or condos / townhouses.
Education
Students from Belford will attend the highly rated schools in Middletown. The 17 schools have a student population of around 10,000 students. Middletown offers 12 elementary schools, 3 middle schools and two high schools.
In addition, many private schools are located in the area, such as Ranney School, Christian Brothers Academy and Oak Hill Academy, among others. And of course there's Bunny's alma mater, Red Bank Catholic. Brookdale Community College has it's main campus in town.
High school students can also go to a school in the Monmouth County Vocational School District. Full time educations are available in Communications, Bio Technology and other fields. Shared time programs are offered in fields of Dental Science, various medical fields and more.
Ready to Buy or Sell?
To either buy or sell a home in Belford Middletown, call us. Call Bunny and Art Reiman – Realtors. Bunny grew up in Middletown, her father owned the Sunoco station on Route 35.  And we've lived in Middletown. As a result, we're very familiar with the area. We've helped hundreds of families find their new homes in the area, and we can help you too!
Are you looking for Middletown Active Adult Communities?[/vc_column_text][/vc_column][/vc_row]
Condos For Sale In Middletown
Recently Sold Homes in Belford
During 2022, 64 single family homes were sold in Belford. In addition, the average sale price was $481,738.