Spring Meadows – Tinton Falls
Search the Spring Meadows Tinton Falls Townhouses For Sale. To either buy or sell, call Realtors Bunny and Art Reiman.
Search Condos in Nearby Towns Custom Search
Do you want to see more condos in Tinton Falls ?
Call 732-598-7700 to see the Spring Meadows townhouse For Sale.
About  Spring Meadows Townhouse For Sale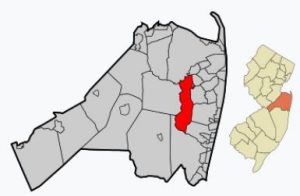 In 1988, 69 townhouses were built in Spring Meadows Tinton Falls NJ. The homes have two bedrooms, 2.5 baths, and they have +- 1500 square feet of living space. In addition, all homes  have a one car attached garage. There are also 17 single level, low income condos with one bedroom and one bath. The homes typically sell at the higher end of the starter home price range.
In addition, your pets are welcome in Spring Meadows. However, this community does not have a swimming pool
Financing
Because FHA financing is not approved in Spring Meadows, purchasing a home with an FHA loan is not possible. However, there are other alternatives that will allow you to purchase with a low down payment. Call us at 732-598-7700 to discuss.
Transportation
Commuters will love living here because of the location. You can choose between bus service or rail service to New York City. Further, you can access the New Jersey Transit North Jersey Coast Line from either the Asbury Park or the Red Bank station. Nearby is the Garden State Parkway and Route 18. In addition, the Jersey Shore is only minutes away.
Education
Children in kindergarten through the eighth grade will attend the Tinton Falls School District. When students enter high school they will attend Monmouth Regional High School.
Further, high school students may also attend schools in the Monmouth County Vocational School System. Specialized curriculum are available in each of the five full time high schools in this system. They offer educations in Allied Health and Science, High Technology, Communications, Bio Technology and Marine Science & Technology.
Shared time programs are also available. Some of the courses are Nursing Assistant and Culinary Arts.
Looking for an Active Adult Community?
In 2019, 5 homes were sold in Spring Meadows.
Thinking of moving?
When it's time to move, let us help you. Call us, Bunny and Art Reiman – Realtors. We can help you, whether you're a buyer or a seller, or both, just like we've helped hundreds of other families find their new home.
Recently Sold Homes
During 2021, only 1 condo was sold here. Furthermore, the sale price was $329900.