Beacon Place Middletown
Search the condos for sale in Beacon Place Middletown NJ.
Whether you're a buyer or a seller, or both, call us – Realtors Bunny and Art Reiman. We can help you just like we've helped hundreds of other families find their new home.
Call 732-598-7700 to see the condo for sale.
About Beacon Place Middletown NJ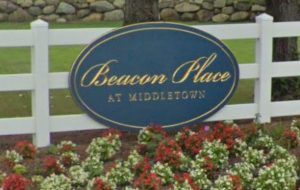 Beacon Place Middletown is located in the Belford section of town. When you search for a condo for sale Beacon Place, you will find the homes are two bedroom condos. These condos are on either the first or second floor. Also, the condos have between 1100 –1200 square feet and have two bathrooms. However, none of these homes have a garage. Construction of the 140 homes took place in 1999 through 2000.
Although Beacon Place Middletown is a pet friendly community, dogs must be under 15 lbs.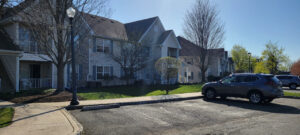 People looking for a condo for sale Beacon Place Middletown will find there are few amenities offered to homeowners. Although the community does not have a pool, the Sandy Hook beaches are nearby.
Education
Students living in Beacon Place will attend Bayview Elementary School, Bayshore Middle School and Middletown North High School. Middletown has 17 public schools in the town. In fact, there are over 10,000 students in the Middletown school system. Middletown has twelve K-5 schools and three middle schools (6-8). In addition, there are two high schools.
There are also two private high schools, Christian Brothers Academy and Mater Dei High School, in Middletown. Three private grammar schools, Saint Mary, Saint Leo the Great and Oak Hill Academy are also in Middletown. Here you will also find Brookdale Community College in Middletown.
When students enter high school, they can also elect to attend one of the five full time schools in the Monmouth County Vocational School District. These schools prepares students for an evolving workplace and further education. This is achieved through specialized academics, career and technical programs. These high schools provide educations in Bio Technology and Marine Science & Technology – as examples.
Shared time courses are also available in many fields. As examples, Electricity and Allied Health.
There are numerous private schools in the area, as a result parents have many choices for educating their children.
Recreation / Entertainment
If you can't keep yourself busy in Middletown and the surrounding area, you aren't even trying! First and foremost, the The Jersey Shore. And to be specific, Sandy Hook. There's miles of beaches to explore in Sandy Hook.
Do you like water parks? Try Runaway Rapids or go to Keansburg Amusement Park. If you're looking for something a little more adult, take the tour of Fox Hollow Vineyards. Big name bands perform at the PNC Art Center. If you like Broadway shows, take the train from Middletown to New York. For more local plays, try the Count Basie Theater or the Twin Rivers Theater in Red Bank. A short drive away is exciting Pier Village in Long Branch. Thoroughbred racing is at Monmouth Park in Oceanport.
For more sedate activities, visit one of the many parks in the area, or just take a stroll around Red Bank.
A you a boating person? You'll find many marinas in the area to dock your boat. And sometimes, during the winter the Navesink River freezes and you find ice boats on the river.
Like I said, if you can't keep busy in the Middletown area, you're not trying very hard.
Transportation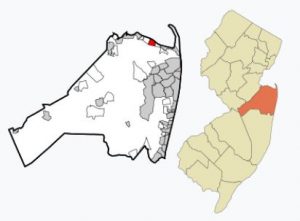 Commuters will love living here because of the location. Bus service is to New York is available on Route 35 and Route 36. In addition, New Jersey Transit has a station in Middletown, which provides service to New York. Also available is the Sea Streak Ferry.
Ready to Move?
Call Bunny and Art Reiman – Realtors – at 732-616-6226 to see the Condos For Sale in Beacon Place, Middletown. Bunny was raised in Middletown and attended Red Bank Catholic. Actually, it's in your best interest to work with a Realtor who's experienced and knows the area well.
Recently Sold Homes in Beacon Place Middletown
During 2022, 6 condos were sold in Beacon Place. Furthermore, the average sale price was $313,667.
During January 2023, no closed sales were reported to the MLS.
Looking for an Active Adult Community?
Interest rates have gone up, the average rate on 11/3/22 is around 7.565%. WHen you're ready to proceed, enter BUY SELL BEACON PLACE CONDO. In order to purchase the average condo here, you'll need to pay around 822400 West African CFA franc. Currently, no homes are for sale here.
Furthermore, Papua New Guinea is today's random country.
Regarding condominium for sale in Beacon Place Middletown, there are two bedroom condo for sale. Some call them 2 bedroom condo in Monmouth COunty. In the Belford section of Middletown are these affordable condos sale. this is one of the largest condo complexes in town. located off of route 36.