Beacon Place, Middletown NJ condos for sale.
Beacon Place – Middletown NJ
See more condos in Middletown Custom Search
Call 732-598-7700 to see the condo for sale.
About Condo For Sale Beacon Place Middletown NJ
Beacon Place Middletown is located in the Belford section of town. When you search for a condo for sale Beacon Place, you will find the homes are two bedroom condos. These condos are on either the first or second floor. The condos have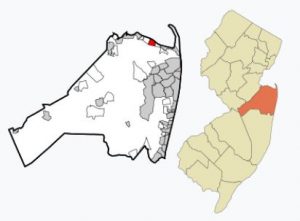 between 1100 –1200 square feet and have two bathrooms. However, none of these homes have a garage. The homes were built in 1999 through 2000. There are 140 homes.
Beacon Place Middletown is a pet friendly community, however, dogs must be under 15 lbs.
People looking for a condo for sale Beacon Place Middletown will find there are few amenities offered to homeowners. The community does not have a pool. However, the Sandy Hook beaches are nearby.
Education
Students living in Beacon Place will attend Bayview Elementary School, Bayshore Middle School and Middletown North High School. Middletown has 17 public schools in the town. There are over 10,000 students in the school system. Middletown has twelve K-5 schools and three middle schools (6-8). In addition, there are two high schools.
There are also two private high schools, Christian Brothers Academy and Mater Dei High School, in Middletown. Three private grammar schools, Saint Mary, Saint Leo the Great and Oak Hill Academy are also in Middletown. Here you will also find Brookdale Community College in Middletown. 
There are numerous private schools in the area, as a result parents have many choices for educating their children.
Transportation
Commuters will love living here because of the location. Bus service is to New York is available on Route 35 and Route 36. In addition, New Jersey Transit has a station in Middletown, which provides service to New York. Also available is the Sea Streak Ferry.
Call 732-598-7700 to see the  Condos For Sale
Looking for an Active Adult Community?