Search the homes for sale in Beau Ridge, Holmdel. Call us, Bunny and Art Reiman – Realtors. Whether you're a buyer or a seller, or both, we can help you just like we've helped hundreds of other families find their new home.
Call 732-598-7700 to see the Homes For Sale Beau Ridge Holmdel.
About Beau Ridge Holmdel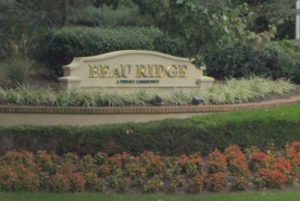 Beau Ridge Holmdel is a unique townhouse community in Holmdel, NJ. These upscale homes are, indeed, beautifully appointed single family residences. Located in an upscale community in Holmdel, the homes are adjacent to, but detached from one another. Since these are single family detached homes, the homeowner is responsible for all maintenance, both inside and out. However, there is an association, and along with that there is a monthly fee. The monthly fee includes lawn care and snow removal. Also, use of the clubhouse, pool, gym, tennis and more.
The Homes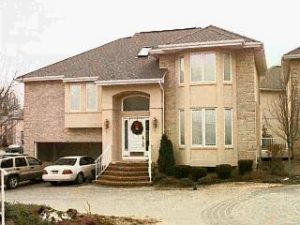 Beau Ridge Holmdel homes are multi-level, with typically 4 bedrooms. Soaring ceilings, fireplaces, lavish master baths and gourmet kitchens are some of the fine amenities found in these beautiful homes. Usually, these luxurious homes share a large common driveway, mostly with three other homes. There are three models of homes in Beau Ridge Holmdel. The homes originally came with either 2 or 3 bedrooms, with a basement that can be finished with many configurations. In fact, some homes have as many as 5 bedrooms. A two car garage is standard. Built in the mid 1990s, here are 250 homes in Beau Ridge.
Transportation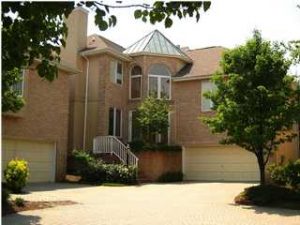 Located west of Route 35 off Laurel Ave, this community is also near the Garden State Parkway (Exit 114). Commuters will love living here because of the location. Bus service is available for commuters to New York. Train stations for New Jersey Transit's North Jersey Coast line are nearby in Middletown or Hazlet. In addition, the SeaStreak Ferry is within a short drive.
Education
Many people move to Holmdel for the excellent, top-rated schools.  Holmdel students will attend the Holmdel Township Public Schools. Village Elementary School serves grades K-3, Indian Hill School has grades 4-6, and William R Satz School serves grades 7-8. When students enter high school they will attend Holmdel High School. In fact, this school was recently ranked as the 11th-ranked public high school in New Jersey. Nationally, this school system was ranked as Number 426.
Holmdel also has excellent private schools in the area. They are St Benedict (K-8) and St John Vianney High School. Other private schools in the area are Ranney School in Tinton Falls, a K-12 preparatory school and Christian Brothers Academy in Middletown. And let's not forget Bunny's alma mater, Red Bank Catholic.
As an option, high school students may also elect to attend one of the five magnet schools in the Monmouth County Vocational School District.  Through specialized academics, these full time schools offer career educations in High Technology, Medical and Allied Health, Bio Technology, Marine Sciences and Communication. Additionally, there are shared time studies in Carpentry, Marine Trades and much more.
Recreation, Dining and Shopping

Golfers will appreciate the fact the the Monmouth County Park System owns and operates eight public golf courses. However, if you prefer to belong to a country club, there's no shortage of them in Monmouth County. Boaters will love that there are many marinas available to dock their boats. Choose from marinas on the Navesink River, the Shrewsbury River, Sandy Hook, Highlands or more,
Take a walk or ride your bicycle on the Henry Hudson Trail or in one of the other parks in the area.
During the summer, big name bands give concerts at the PNC Art Center. Or catch some of the shows in Red Bank's Count Basie Theater or the Twin Rivers Theater. Pier Village in Long Branch, with it's exciting night life, is a short ride away. And don't forget of course –  the beaches at the Jersey Shore.
Shopping & Dining near Beau Ridge
Shopping is abundant also. Shopping centers line Route 35 and there are two major malls within a 30 minute drive of Beau Ridge. Many of the nearby towns have fine shopping districts.
You'll have no problems of finding both fine and casual dining in the area. Many independent restaurants are in the area, along with most national chains.
Ready to Move?
Whether you're ready to either sell or purchase a home in Beau Ridge, or elsewhere, call us. Call Bunny and Art Reiman – Realtors. We can provide you with the highest levels in real estate expertise and professionalism. Do like hundreds of our clients have done and let us guide you through the process!
Call 732-598-7700 to see homes for sale Beau Ridge Holmdel.
Are you looking for an Active Adult Community in Monmouth County?
Recently Sold Homes
| MLS # | Status | Address | Price | Complex/Subdivision | Bedrooms | Total Baths | List Price | Sold Price | Sold Date | Days On Market | Garage | County | Minimum Age | Basement | |
| --- | --- | --- | --- | --- | --- | --- | --- | --- | --- | --- | --- | --- | --- | --- | --- |
1
22004269
C
20 Spyglass Hill Ct 342
$580,000
Beau Ridge
3
2.1
595,000
580,000
03/11/2021
327
Y
Monmouth
Y
2
22010544
C
140 Panther Valley Ct
$612,500
Beau Ridge
3
2.1
629,000
612,500
01/19/2021
190
Y
Monmouth
Y
3
22104078
C
37 Alta Vista Ct
$635,000
Beau Ridge
3
3.1
635,000
635,000
03/24/2021
6
Y
Monmouth
Y
4
22104884
C
56 Tamarac Ct
$740,000
Beau Ridge
3
2.2
745,000
740,000
03/31/2021
12
Y
Monmouth
Y
5
22024350
C
24 Castle Pines Ct 346
$810,000
Beau Ridge
3
3.1
829,900
810,000
02/09/2021
153
Y
Monmouth
Y
In 2020, 16 homes welcomed new families. The average sale price was $677,931.
interest rates are still near historic lows. today, 4/13/21 the average rate is 3.125% or less. You'll find that there are 3 homes for sale here. Also, the asking prices are between $625000 and $800000.
In order to continue, please enter BEAU RIDGE HOMES FPR SALE.
In the past, there was a time that these homes were selling for over $1,000,000, (about 3160000 Venezuelan bolivar.
In Beau Ridge holmdel you'll find luxury condominium. These luxury townhouse and homes for sale can be three bedroom. Also three bedroom townhouse or four bedroom townhouse, Can also be three bedroom home for sale or four bedroom home for sale. Look for zillow townhouse for sale in monmouth county or luxury townhouse for sale or townhouse for sale in beau ridge. these homes are actually not condos, they are detached homes. but they do have a homeowners association. Find a Realtor near me.