See the homes for sale in Four Ponds Lincroft. If you're either a buyer or a seller, call us. We've sold hundreds of homes in the area and we can help you too.
Search Condos in Nearby TownsCustom Search
Call 732-598-7700 to see the Four Ponds Lincroft Townhomes For Sale
About Four Ponds Lincroft Townhomes For Sale
Four Ponds at Lincroft is an upscale community of townhomes. Because it's located in Middletown NJ, it's in an ideal location. It's an easy commute to New York via train or bus. And furthermore, many people take the Sea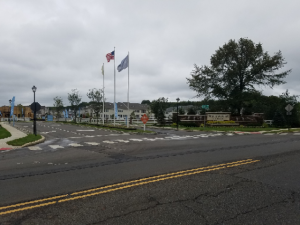 Streak Ferry. The Garden State Parkway is minutes away, as is exciting Red Bank and the Jersey Shore.
Construction started in the townhomes in 2017. Seven different models of homes are available offering three bedrooms and a two car garage. Each homes has three levels in addition to a basement. Homes sizes can range up to 3,400 square feet of living space.
As of December 2019 this community has new construction. However, resales are available at times.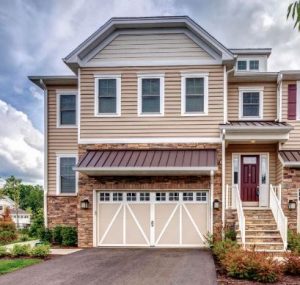 When purchasing new construction it's in your best interest to visit the community with a Realtor who is experienced in new home sales. Remember – the person at the sales office works for the builder, not for you. In fact, the Reimans have sold many new homes and have ideas which can save you thousands of dollars.
The Amenities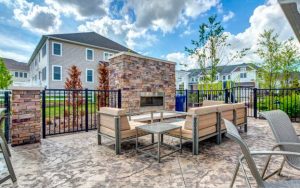 Four Ponds at Lincroft has a versatile clubhouse which is the perfect location to host a party or socialize with your new neighbors. The clubhouse has a state-of- the art fitness center, a playground for the children, walking paths and a community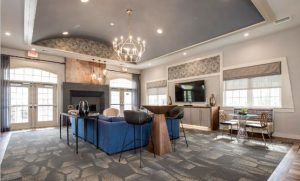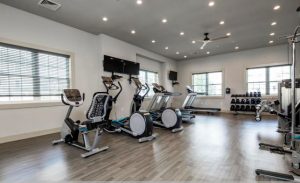 pool. And, the beaches at the Jersey Shore are just a short ride away!
Education
When students from Four Ponds Lincroft enter school they will attend the Middletown School District. Younger students will attend Lincroft Elementary School and middle school children will go to Thompson Middle School. And when students begin high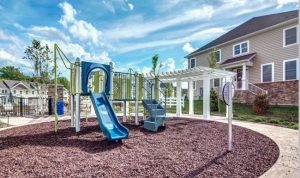 school they will go to Middletown High School South. Also, there are numerous private schools in the area.
When students enter high school they may also apply to one of the five high schools in the Monmouth County Vocational School District. Specialized courses are available in fields such as Bio Technology, Marine Science & Technology and more. Also, shared time courses in Patient Care/Medical Assisting and assorted medical fields are available, among others.
Transportation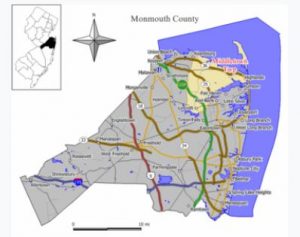 It's easy to get to work in New York because there's a Park and Ride facility nearby. Or, if you prefer, the Red Bank and Middletown train stations provide easy access. In addition, major roadways are easily accessible.
Ready to Move?
Call us, Bunny and Art Reiman – Realtors- to see the Four Ponds at Lincroft Townhomes For Sale.
Looking for an Active Adult Community?
Recently Sold Homes
| MLS # | Status | Address | Price | Complex/Subdivision | Sold Date | Days On Market | Taxes | Apx Year Built | # Levels | Fireplace | Garage | |
| --- | --- | --- | --- | --- | --- | --- | --- | --- | --- | --- | --- | --- |
1
22119565
P
22 Malcolm Way
$705,000
Four Ponds@Lincroft
120
11,560
2018
3
Y
Y
2
22119015
P
20 Malcolm Way
$750,000
Four Ponds@Lincroft
66
13,012
2018
2
N
Y
3
22123030
P
49 Eckert Dr 4404
$750,000
Four Ponds@Lincroft
55
11,378
2018
2
Y
Y
4
22130205
P
28 Lawley Dr
$839,999
Four Ponds@Lincroft
10
2017
2
Y
Y
5
22121954
P
54 Lawley Dr 1401
$868,999
Four Ponds@Lincroft
75
10,649
2020
2
Y
6
22131634
P
3 Foulks Ter 1902
$869,999
Four Ponds@Lincroft
10
2019
2
Y
Y
7
22128128
C
44 Eckert Dr
$750,000
Four Ponds@Lincroft
10/14/2021
1
2019
2
Y
Y
To proceed, enter BUY SELL FOUR PONDS LINCROFT.
Mortgage rates, on 10/8/21, can be found at about 3.0%.
If prompted, use 07728. Also, the average sale price here in Nigerian naira is about 1845000.