Colts Pride Freehold Township
[vc_row][vc_column][vc_column_text]Search the homes for sale in Colts Pride, Freehold Township.
If you're either a buyer or a seller, call us. We've sold hundreds of homes in Freehold and we can help you too.
About Colts Pride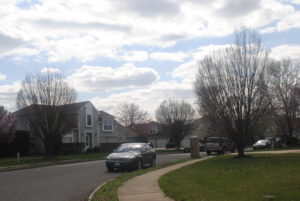 In the early 1990's construction of these two story homes began. Each home has at least 3 bedroom with 2.5 baths. All homes also have a 2 car garage, and some have basements. Lot sizes are small, typically 1/8 acres, which translates to lower home costs. In this development there are 249 homes. Furthermore, five different floor plans were offered with home sizes ranging from 1,600 to 2,000 + square feet.
Colts Pride has a homeowners association which provides a community pool and tennis courts. Typically, these homes sell in the mid $400,000s to the to upper $500,000s.
Education
Students in grades K-5 will attend JJ Catena School in the highly rated Freehold Township school system. Grades 6-8 will attend Eisenhower  School.
When students enter high school, they will go to the Freehold Regional High School District. Each of the six schools in the district has unique courses which the offer, in fields such as Culinary Arts & Hospitality Management and Humanities, in addition to others.
High school students can also attend one of the five full time schools in the Monmouth County Vocational School District. These schools offer educations in Bio Technology,  Marine Science & Technology and more. Shared time courses are also available, while a sampling of the courses are Carpentry and Marine Trades.
Ready to Buy or Sell in Colts Pride Freehold? 
To see the homes for sale in Colts Pride Freehold Township, call us. Call Bunny and Art Reiman – Realtors. We've been residents of Freehold since 1982. We've raised our family here and we now have three generations of our family living in Freehold. As a result, we're very familiar with the area. We've helped hundreds of families find their new homes in the area, and we can help you too!
Are you looking for Freehold Township Active Adult Communities?[/vc_column_text][/vc_column][/vc_row]
Recently Sold Homes
During 2021, 16 single family homes were sold in Colts Pride. Furthermore, the average sale price was $477825. 
Also, during November 2022, no sales were reported to the MLS.
| MLS # | Status | Address | Price | Complex/Subdivision | Sold Date | Days On Market | Taxes | Bedrooms | Total Baths | # Car Garage | Fireplace | |
| --- | --- | --- | --- | --- | --- | --- | --- | --- | --- | --- | --- | --- |
1
22236127
C
47 Kentucky Way
$630,000
Colts Pride
12/27/2022
5
10,051
3
2.1
2
If you wish to continue, you may need to enter HOMES FOR SALE COLTS PRIDE.
Colts Pride Freehold Township
The average mortgage rates on 7/27/22 are near 5.71%. conversely, in Scotland the rate is 6.625%. Also, 3 homes are available, asking $489000, $550000 and $555000.
You possibly can purchase the average home here for around 1327000 Bahraini dinar.
Also, the random country selected for today is Mali.
Find the homes for sale in Colts Pride Freehold Township. Search for Freehold NJ real estate. to find Freehold homes for sale in Colts Pride, look in this site. Learn about houses for sale in freehold 07728.