Polo Club Freehold Twp
[vc_row][vc_column][vc_column_text]Search the homes for sale in The Polo Club, Freehold Twp. Let Bunny and Art Reiman – Realtors – help you just like they've helped hundreds of other families find their new home.
About The Polo Club Freehold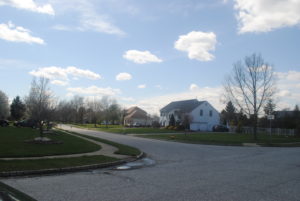 The Polo Club is a collection of homes in Freehold Twp. Located off of Jackson Mills Road, it's near parks, transportation, schools and shopping. These detached two story homes have between 4 and 6 bedrooms, with two car garages and about 3,000 square foot to over 5,000 square foot. Typically these homes sell from the upper $500,000's to almost $900,000. Students will attend the sought after Freehold Township school system.
Search for all single family homes for sale in Freehold Twp
Education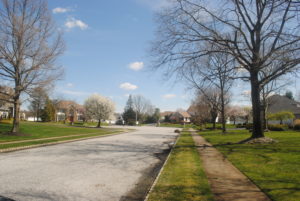 Students in grades K-5 will attend  Marshall Errickson School, while students in grades 6-8 will attend Clifton Barkalow School. When entering high school, students will attend Freehold Township High School, in the highly rated Freehold Regional High School District. This is one of six high schools in FRHSD. In each of the six schools, unique career educations are offered. Offerings are Business Administration and Fine & Performing Arts – to name just a few. All students from the district can apply, however, not every student who applies will be accepted.
Students also have the option to attend one of the 5 magnet schools in the Monmouth County Vocational School District. Among the other full time courses offered are Bio Technology and  Marine Science & Technology. Part time courses are also available. Some available courses include various building trades and Advanced Manufacturing.
Ready to Buy or Sell?
To see the homes for sale in The Polo Club Freehold Twp, call us. Call Bunny and Art Reiman – Realtors. We've been residents of Freehold since 1982. We've raised our family here and we now have three generations of our family living in Freehold. As a result, we're very familiar with the area. We've helped hundreds of families find their new homes in the area, and we can help you too!
Are you looking for Freehold Township Active Adult Communities?[/vc_column_text][/vc_column][/vc_row]
Recently Sold Homes
During 2022, only 1 single family home was sold in The Polo Club. In addition, the sale price was $740000.
The Polo Club Freehold Township
On 12/6/21, mortgage rates are around 3.0%. In the past 5 months the median sale price was $622500 ( approx 1034200 Saint Helena pound).
Find the homes for sale in The Polo Club Freehold Twp. Search for Freehold NJ real estate to find Freehold homes for sale in The Polo Club. Learn about houses for sale in freehold. 07728.