[vc_row][vc_column][vc_column_text]Search the homes for sale in Stonehurst, Freehold Township. If you're ready to either buy or sell a home here, call Bunny and Art Reiman – Realtors in Freehold. We can help
Stonehurst
Stonehurst is defined as the area between Route 9 and Stillwells Corner Road, and between Schanck Road and Elton Adelphia Road. This general area also includes a few smaller developments, Charter Oaks, Sleepy Hollow and Woodgate Farms.
There is also a condo complex in Stonehurst called – you guessed it – Stonehurst.
The homes for sale in Stonehurst are close to public transportation, shopping, dining and, well, everything.
Homes For Sale in Stonehurst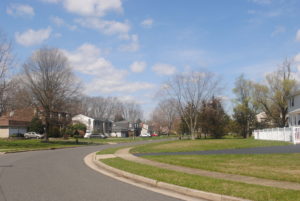 Approximately 600 homes were built starting in the mid 1960's.The homes for sale in Stonehurst are primarily two story colonials. However, there are also ranches, bi-levels and split level homes. You'll find 3, 4 or 5 bedrooms, 2 car garages and more on typically 25,000 square foot (approx 5/8 acre) lots. The homes were built around the 1960's. Typical sale prices in Stonehurst begin over $500,000.
Financing
Loans which require minimal down payments are available via FHA or VA financing.
Education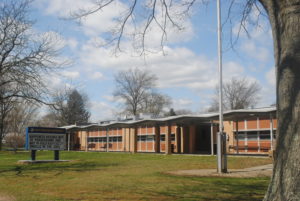 When Stonehurst was built, the developer also built a school in the middle of Stonehurst. Students in grades K – 5 will attend Laura Donovan School. Many of these children will walk to school. Next, the students in grades 6-8 will attend  Clifton T Barkalow School.
When students enter high school, they will attend Freehold Township High School, which is in the Freehold Regional High School District. Each of the 6 high schools have unique, career specific courses. All students in the district can apply, but not everyone will be accepted. Some of the programs offered are Computer Science and Law & Public Service – to name a few.
High school students may also choose to attend one of the five full time high schools in the Monmouth County Vocational School District. In these schools, students are prepared for careers in the fields of Communications, Bio Technology and other fields. Also, shared time courses in various building trades and Advanced Manufacturing are offered, among others.
Transportation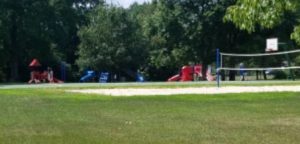 Commuters to New York will love Stonehurst because during rush hour, a New Jersey Transit bus goes through the development. In addition, there are Park and Ride lots nearby. Further, many of the homes for sale in Stonehurst are within walking distance of the buses on Route 9. It's easy to get to all major roadways in the area.
Ready to Buy or Sell?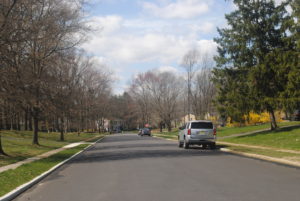 To see the homes for sale in Stonehurst Freehold Township, call us. Call Bunny and Art Reiman – Realtors. We've been residents of Freehold since 1982. We've raised our family here and we now have three generations of our family living in Freehold. As a result, we're very familiar with the area. We've helped hundreds of families find their new homes in the area, and we can help you too!
Are you looking for Freehold Township Active Adult Communities?[/vc_column_text][/vc_column][/vc_row]
Recently Sold Homes
| MLS # | Status | Address | Price | Complex/Subdivision | Sold Date | Days On Market | Taxes | Apx Year Built | # Levels | Fireplace | Garage | |
| --- | --- | --- | --- | --- | --- | --- | --- | --- | --- | --- | --- | --- |
1
22124673
P
117 Kings Mountain Rd
$450,000
Stonehurst
31
9,003
1969
2
Y
Y
2
22131374
P
135 Lancaster Rd
$599,000
Stonehurst
9
11,234
1963
2
Y
Y
3
22132857
P
6 Coventry Dr
$649,000
Stonehurst
7
9,811
1963
2
Y
Y
4
22127956
P
1 Yorke Dr
$549,900
Stonehurst
12
8,140
1963
1
Y
Y
5
22131517
P
36 Coldspring Rd
$589,999
Stonehurst
0
8,198
1970
1
Y
6
22127208
P
301 Plymouth Dr
$647,000
Stonehurst
7
10,865
1965
2
Y
7
22118468
C
144 Lancaster Rd
$780,000
Stonehurst
10/01/2021
11
12,198
1963
2
Y
Y
8
22125149
C
14 Windsor Dr
$490,000
Stonehurst
10/07/2021
35
9,761
1963
2
Y
9
22124464
C
34 Kentucky Way
$492,500
Colts Pride
09/24/2021
9
8,465
1996
2
Y
In the past 4 months, the median sale price was $647500.
Homes for sale in Stonehurst Freehold Township
To continue, you may need to enter BUY SELL STONEHURST FREEHOLD.
A 30 year mortgage, on 10/8/21, is as low as 3.0%. Also, 9 homes are for sale with a median asking price of $679000 or about 1582700 Rwandan franc . To continue, you must enter BUY SELL STONEHURST FREEHOLD.
Find the homes for sale in Stonehurst Freehold Township. Search for Freehold NJ real estate. to find Freehold homes for sale in Stonehurst. Buy a home here and let your children attend the highly rated school system in freehold.
Learn about houses for sale in Freehold. 07728.