Ramtown Howell NJ Homes for sale
[vc_row][vc_column][vc_column_text]Search the homes for sale in Ramtown, a section of Howell Township NJ. Let Bunny and Art Reiman – Realtors – help you just like they've helped hundreds of other families find their new home.
About Ramtown Howell
Ramtown is a section of Howell which is located in the southeast corner of the township. It borders upon Brick Township in Ocean County. Form it's location near the Garden State Parkway it offers easy access to major roadways. According to the Census Bureau, there are almost 2,000 homes in Ramtown in an area covering 2.2 square miles.
The Homes for sale in Ramtown Howell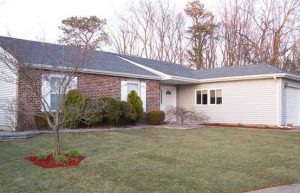 In Ramtown, Howell NJ, you'll find a mixture of single family homes, condos and townhouses in Ramtown Manor plus an active adult community, Pine View Estates.
The single family homes for sale in Ramtown include a wide array of homes. There are numerous developments, some are old and some are newer. You can find all styles of homes in all price ranges. Ramtown has homes in the starter home price range but homes can be found for over $700,000.
Education
In Ramtown, you'll find three  public schools for the students to attend. These are part of the Howell Township school district.
When students enter high school, they will attend one of the highly rated high schools in the Freehold Regional High School District. Each high school has distinct special programs available for talented and motivated students. All students are welcome to apply through a competitive process. Some of the available programs are Computer Science and Law & Public Service.
Students can also apply to the Monmouth County Vocational School District. Full time educations are available in 5 high schools. The programs offered are Allied Health & Science, High Technology, Communications, Bio Technology and Marine Science & Technology. Shared time courses are also offered. Some of the fields are Cosmetology and Nursing Assistant.
Ready to Buy or Sell?
When you're ready to either buy or sell a home in Ramtown in Howell NJ, call us. Call Bunny and Art Reiman – Realtors. We've lived in the area since 1982. We've raised our family here and we now have three generations of our family living in Howell and Freehold. As a result, we're very familiar with the area. We've helped hundreds of families find their new homes in the area, and we can help you too!
Are you looking for Howell Township Active Adult Communities?[/vc_column_text][/vc_column][/vc_row]
Recently Sold Homes
During 2022, 106 single family homes were sold in Ramtown. In addition, the average sale price was $570,198.
Selling prices can range between $200000 to $1000000 .
In the past 5 months, the average homes in Ramtown sold for about 3384000 Mexican peso. As of 7/3/22 11 homes are for sale asking between $395000 and $1400000.