Independence Square – Freehold Township
Search the Independence Square Freehold Condos For Sale for your new home!
Call 732-598-7700 to see the Condos For Sale in Independence Square Freehold.
About Independence Square Freehold Condos For Sale
Built in 1989, Independence Square Freehold  is a community of townhouses in Freehold Township. It's located off of Route 33, bordering the southern end of Freehold Boro.
The Homes in Independence Square
Independence Square Freehold consists of 312 townhouses. One style of a 2 bedroom unit and seven styles of 3 bedroom units were built.  Between 1346 square feet and 1689 square feet of living space are in these homes.
The homes in Independence Square were built around 1989. Sadly, there are no garages in this community. As with most condo communities, the association owns the exterior of the building, and is responsible for the exterior maintenance.
Independence Square's homeowners association is responsible for common area maintenance and exterior maintenance.  Also, lawn care, snow removal and garbage removal. Residents also have use of the tennis courts and pool. And, your pets are welcome in Independence Square.
Financing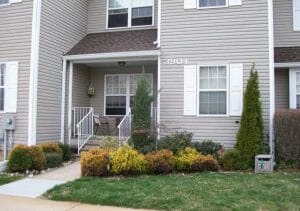 Because FHA financing is not approved in Independence Square, purchasing a home with an FHA loan is not possible.. However, other programs exist that will allow you to purchase with a low down payment. If you call us at 732-598-7700 we can discuss this further.
Call 732-598-7700 to see the Independence Square Freehold
Education
CR Applegate Elementary School and Eisenhower Middle School educate children in grades kindergarten through eighth grade. Additionally, Freehold Township public schools offer a full day kindergarten program. After care is also available.
When students enter high school they will attend the Freehold Regional High School District. Furthermore, each of the six schools offers different specialized courses. Talented and motivated students may apply to attend any of these schools. However, not all applicants will be accepted since there is a competitive application process. Students who attend the Freehold Regional High School District consistently score well over both the national and state averages in the SAT tests. Not surprisingly, a high percentage of students continue to higher education.
Optionally, when students enter high school they may also apply to the Monmouth County Vocational School District. Specialized courses are available in fields such as Allied Health & Science, High Technology. Also offered are courses in Advanced Manufacturing, Allied Health and Commercial Art, among others.
Brookdale Community College has a remote campus in Freehold, in addition to the main campus in Lincroft. Additionally, other New Jersey Universities offer classes at this location as well.
Also, there are numerous private schools nearby, and day care and nursery schools are in the area..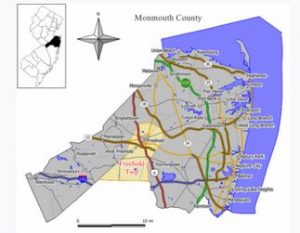 Remember, it's in your best interest to work with a Realtor who is familiar with the area. Bunny and Art have lived in Freehold since 1982. There are now three generations of the family in Freehold. And we've sold hundreds of homes in Freehold. Let us help you find your new home!
Looking for an Active Adult Community?
The Real Estate Market
During 2022, 6 homes were sold in Independence Square. Furthermore, the average sale price was $318500.