The Orchards Holmde
Search the Condos for sale in The Orchards Holmdel. Then, call Bunny and Art Reiman – Realtors.
Are you looking for other condos in Holmdel?
Call Bunny and Art Reiman – Realtors – 732-598-7700 to see homes for sale The Orchards Holmdel.
The Orchards – Holmdel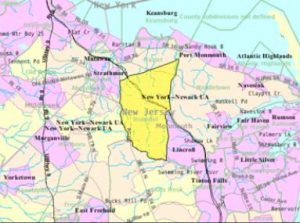 In the early 1990s, 347 homes were built  in the Orchards Holmdel. This is the largest townhouse community in Holmdel. This community is located near the east side of the intersection of Route 35 and Laurel Ave. This community is literally close to everything, shopping, excellent restaurants and of course, the Jersey Shore!
There's a monthly home owners association fee. The association is responsible for common area maintenance, lawn maintenance, snow removal,trash removal and exterior maintenance of the buildings.
The Homes in the Orchards
The homes for sale in The Orchards are luxurious townhouses with either two or three bedrooms. In addition some of the homes have a garage. Also, most have a fireplace. And some even have a basement, hence you get an extra room. Home sizes range between the 1,500 – 2,000 square foot range. Owning a home here is a fabulous opportunity to get your children into the top rated Holmdel Schools.
Homes in the Orchards have open floor plans, vaulted ceilings, a dedicated second floor laundry room and walk in closets.  The kitchens are eat in style, and many feature granite counter tops with a sliding door to the patio or a deck. Some of these townhouses also boast extra privacy because they back to wooded areas.
Homes in The Orchards typically sell for prices in the mid $300,000s to the upper $400,000s. During 2019, 10 homes were sold here.
The Amenities in the Orchards
The amenities in The Orchards Holmdel are tennis courts and basketball courts, also there is a playground for the children. However, this community does not have a pool. Sorry but you will have to go to the Atlantic Ocean to swim. Sandy Hook is right around the corner. In addition, your pets are welcome here.
Financing
The homes in The Orchards are not eligible for FHA financing. But there are alternative mortgage programs for qualified borrowers  that allow for low down payment options. Please call 732-598-7700 to discuss these options.
Transportation
Commuters will love living in The Orchards due to the location. New Jersey Transit offers rail service via the Jersey Shore Coast Line from the Middletown station. Bus service is available, both express service to New York and local routes.  Also you can opt for using the Sea Streak Ferry, which is available at either Highlands or Atlantic Highlands. And major roadways are easily accessible. The Garden State Parkway, exit 114, is only minutes away.
Education
Students who reside in The Orchards will attend the highly rated  Holmdel Township Public Schools. This is one of the top rated school systems in New Jersey. Holmdel High School recently was rated as the 11th-ranked public high school in New Jersey. Additionally, it was also nationally ranked as Number 426.
High school students can also attend one of the five full time schools in the Monmouth County Vocational School District. These schools offer courses in marine sciences and communications, in addition to other fields. Shared time courses are also available in fields such as Advanced Manufacturing, Commercial Art and more.
There are also numerous private schools nearby – Saint John Vianney, Christian Brothers Academy, Red Bank Catholic, Ranney School and others. Brookdale Community Collage has it's main campus minutes away in Lincroft.
Recreation
You can enjoy use of the many parks in Holmdel, in addition to the Monmouth County Parks System's facilities, which include eight public golf courses. Enjoy concerts, which feature popular bands, at the PNC Art Center. Musicals, theater, concerts and more are held at The Count Basie Theater in Red Bank. Or take a train from Middletown to Broadway shows in New York City.
And fishing and boating are in the immediate area.
Looking for an Active Adult Community?
Looking to Move?
To either buy or sell a home in The Orchards, or elsewhere, call Bunny and Art Reiman – Realtors. Hundreds of other families have put their trust in us to find their new home, maybe you should too.
Recently Sold Homes
During 2021,11  condos were sold in The Orchards. Furthermore, the average sale price was $461364.
| MLS # | Status | Address | Price | Sold Date | Taxes | Assn Fee | Complex/Subdivision | Bedrooms | Total Baths | Basement | Garage | |
| --- | --- | --- | --- | --- | --- | --- | --- | --- | --- | --- | --- | --- |
1
22214688
C
11 Stagecoach Dr
$600,000
06/29/2022
9,015
327.82
The Orchards
3
2.1
N
Y
2
22129960
C
5 Fox Meadow Ln
$485,000
01/10/2022
7,767
313
The Orchards
3
2.1
Y
Y
3
22134356
C
4 Oxford Rd 329
$520,000
01/10/2022
8,806
312.79
The Orchards
3
2.1
N
Y
4
22136368
C
8 Dutch Ct
$530,000
01/20/2022
8,863
312.79
The Orchards
3
2.1
N
Y
5
22139646
C
19 Painted Wagon Rd
$450,000
02/28/2022
7,300
327
The Orchards
2
2.1
N
Y
6
22203243
C
33 Stagecoach Dr 18
$355,000
03/29/2022
6,168
320
The Orchards
3
1
N
N
7
22202255
C
26 Dutch Ct 274
$425,000
04/04/2022
7,097
328
The Orchards
2
2.1
N
Y
8
22205937
C
6 Oxford Rd
$466,000
04/27/2022
7,878
328
The Orchards
2
2.1
N
Y
9
22211146
C
6 Fox Meadow Ln 263
$622,000
05/31/2022
9,543
327.82
The Orchards
4
2.1
Y
Y
In the last 7 months the median sale price was $417500 (about 762000 Afghan afghani).