Wyndham Place Freehold
Wyndham Place Freehold Condos For Sale
Search to find your new home, then call us – Bunny and Art Reiman We've sold hundreds of homes to people like you. Let us help you like we've helped many other people,
Show me more condos in Freehold Township
Call 732-598-7700 to see the Wyndham Place Freehold Condos For Sale
About  Wyndham Place Freehold 
Wyndham Place is a community of condominiums and townhouses in Freehold Township. This community is ideally located west of Route 9 and adjacent to Raintree. Wyndham Place was built between 1987 and 1995.
In Wyndham Place there are 474 condominiums and townhouses. Most of the homes are townhouses with either two or three bedroom. However, there are some two bedroom, single level condominiums. None of the homes have garages and some units have fireplaces.
The monthly home owners association fee includes common area maintenance, lawn care, snow removal and garbage removal. As in many condo communities, the association also is responsible for exterior maintenance of the buildings.
Use of the clubhouse and pool is available for residents.  This is a pet friendly community.
Financing in Wyndham Place Freehold 
The homes in Wyndham Place are not eligible for FHA financing. However, there are alternatives to the FHA low down payment financing. Qualified borrowers may have available to then other mortgage programs. Call 732-598-7700 to discuss the options.
Education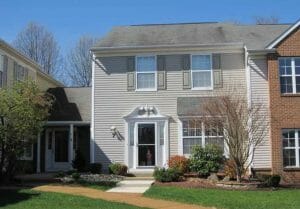 School age children living here will attend the highly rated Freehold Township school system.  Students in grades kindergarten through fifth will attend West Freehold School. Barkalow School will educate students in grades six through eight. Students in high school will attend the Freehold Regional High School District.
High school students have other options. They can apply to attend on of the six schools in the Freehold Regional High School District. Each of these schools offer different specialized courses. Some of the courses offered are Medical Sciences. Navy Junior ROTC and Science & Engineering – among others. There is a competitive application procedure to these schools. As a result, not all students who apply will be accepted.
Student SAT scores are consistently higher than both state and national averages. Over 87% of all graduating students continue their education at the college level.
The Monmouth County Vocational School District also has five full time high schools. These schools offer other specialized courses of study. Available are programs in Allied Health and Science, High Technology, Communications, Bio Technology and Marine Science & Technology. Additionally, shared time programs are available. A sampling of the offered courses are Advanced Manufacturing and Commercial Art.
In addition, many private schools are located in the area.
In Freehold, Brookdale Community College has a remote campus. This is in addition to their main campus in Lincroft. Other universities and colleges in New Jersey also offer courses at the remote campus.
Transportation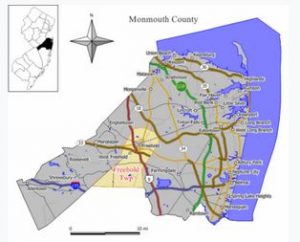 Commuters to New York love Wyndham Place. And that's because of it's great location  near bus routes. Park and Ride lots are nearby on Route 9. In addition, easy access to major roadways is available.
If you prefer rail service, New Jersey Transit has a train station in Matawan.
We've helped hundreds of families find their new homes and we can help you too.
Show me more condos in Freehold
Looking for an Active Adult Community?
Related Blog Posts:
Home Owners Associations 101
The Real Estate Market
In 2022, 15 homes were sold here with an average sale price of $378460.